Brokers hurt our mango trade - farmers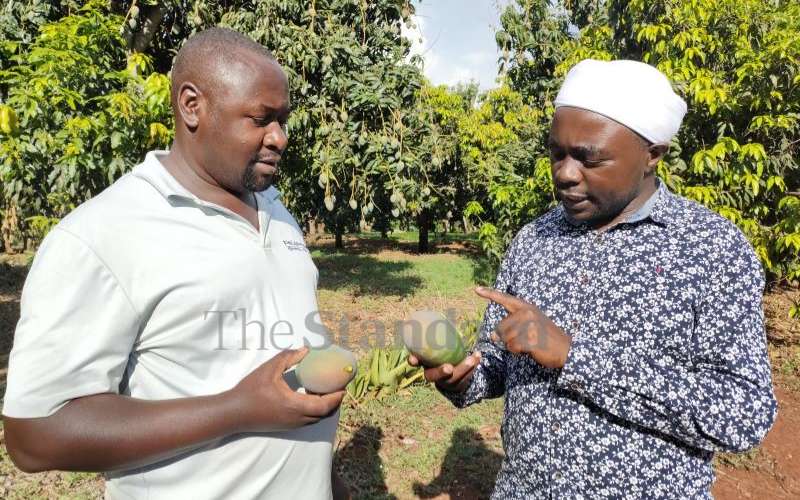 Mango farmers from Embu are making efforts to tap into the European market, but they are being exploited by brokers.
They claim the brokers have infiltrated the market, urging them to harvest the crop before maturity, and exposing them to huge losses.
Isaac Mwangi, an exporter, said the brokers had spoilt business, and they no longer have reliable customers.
"I usually visit the farms and advise farmers to wait for the mangoes to grow to maturity. However, a broker will entice the farmers and offer instant cash, irrespective of whether the fruits have matured. This affects the quality," Mr Mwangi said.
Runyenjes MP Eric Muchangi has challenged the county government to offer extension services to farmers to improve the quality of the business. He noted that the farmers depended on advice from the brokers or the exporters, which might be misleading.
Muchangi appealed to other stakeholders to help farmers in quality production to avert losses. He encouraged more farmers to embrace mango and avocado farming.
With the harvesting season beckoning, mango farmers from Karurumo and Runyenjes have been engaging in field day training to ensure quality production and how to tap the international market.
The farmers are hoping to cash in big, as the European market opens up after an eight-year self-imposed ban by the Government.
Bedan Murimi, a mango farmer in Karurumo, Embu County, said they were happy that the international market had opened.
"The market is open and more buyers have shown interest in our business. We are happy since they are willing to buy mangoes at a good price," he said.
Murimi noted that they were still grappling with pest infestation, but was happy they had managed to control fruit flies and mango weevils.