Danish firm bids for Thika thermal plant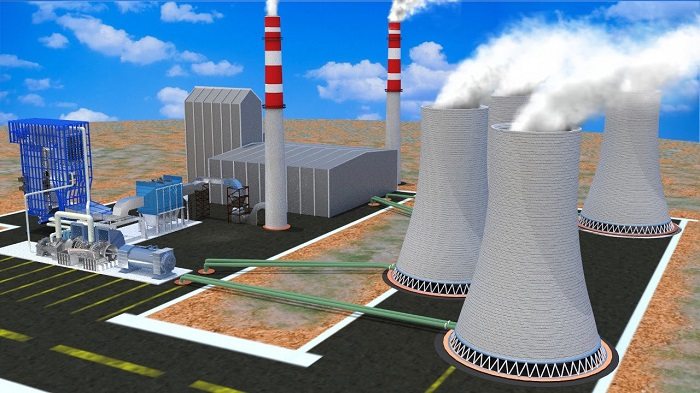 Thermal power plants continue to be lucrative to investors.
This is despite sustained campaigns to do away with costly power generators, in a move meant to reduce the cost of electricity and harm to the environment as well as transit the country to renewable energy.
The lucrative nature of the thermal power is seen in the latest bid by Danish energy giant AP Moller to buy Thika Power Plant, a heavy fuel oil-fired generator near Thika town.
The plant, which has a power purchase agreement (PPA) with Kenya Power running up to 2034, has a power generating capacity of 87 megawatts (MW).
AP Moller plans to acquire the plant through Africa Investment Fund (AIF) Holdings. It is now seeking regulatory approval, having first lodged its bid with the Comesa Competition Commission.
It is the second thermal plant in the country that the company is acquiring through its Africa Investment Fund, having concluded acquisition of IberAfrica last year.
If the bid for Thika Power sails through, then AP Moller's AIF Holdings will have a major player in the local power sector with a combined capacity of 139MW.
In a notice, the Comesa Competition Commission said it had received an application from AP Moller on its intention to acquire the Thika Power Ltd – which owns the plant. The firm through its Africa focused AIF fund is now seeking views from the public on the planned transaction.
"The parties have submitted that TPL, a company incorporated in Kenya, owns the Thika Power Plant which is an 87 MW combined cycle heavy fuel oil power plant located five kilometres from the town Thika," said Comesa Competition Commission in the public notice.
"The entire power output is contracted to Kenya Power under a 20-year PPA, from 2014–2034. The plant was commissioned in 2014 and consists of five heavy fuel oil generators and a 7MW steam turbine."
According to details of payments made to power producers by Kenya Power, Thika Power was paid Sh2.75 billion by Kenya Power.
This was split into Sh2.1 billion for power supplied to the power retailer and Sh654 million fuel costs - which compensate thermal power producers on money spent on acquiring fuel for power generation. The company last year acquired IberAfrica also through AIF for Sh6 billion.
IberAfrica had the largest thermal power capacity in the country, operating two power plants with a combined capacity of 103.57MW. One of the plants' PPAs lapsed and wasn't renewed, leaving it with an installed capacity of 52.4MW whose PPA with KPLC will expire in 2034.
The AberAfrica power plant earned a combined Sh2.61 billion from Kenya Power, which was split into Sh1.93 billion for power supplied and Sh682 million in fuel costs.
The Energy Ministry has in the past said it would not renew PPAs for thermal power plants that are expiring. A number of them have expired and were not renewed.