IMF responds to Kenyans on Sh255b loan frustration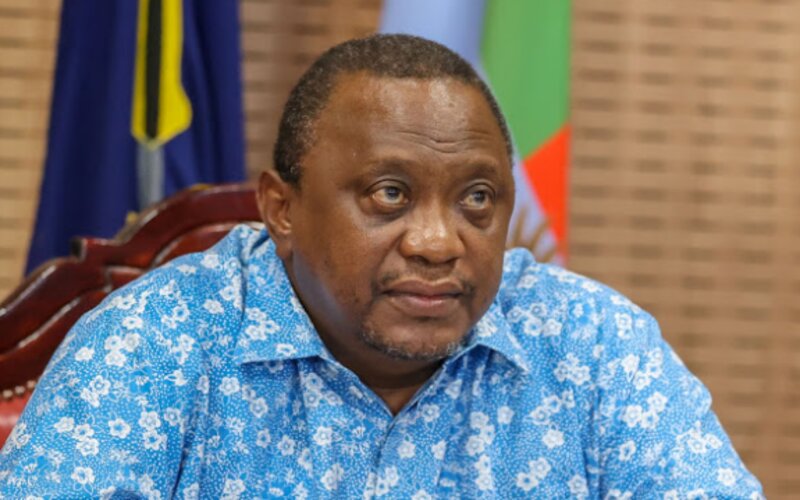 The International Monetary Fund (IMF) says it loaned Kenya Sh255 billion to help in the containment of public debt.
The lender's statement was posted on its official website www.imf.org on Wednesday, April 7.
IMF said Kenya was undergoing financial distress as a result of the accrued debts that it was servicing.
The lender further stated Kenya found itself in a debt pool after the Covid-19 pandemic ravaged its economy.
"Kenya has large financing needs on account of the adverse effects that the Covid-19 pandemic has created," said the IMF, suggesting why the country needed the money.
The lender said some of the financial challenges Kenya is facing, had been outlined in the 20220/2021 financial year budget, and that not all the money lent to Kenya was going to be used on emergent needs such as battling the adverse effects of Covid-19.
The IMF said Kenya was falling short of meeting its budget financing, and the agency, therefore, chipped in to help the country have a disposable amount to allow for normal governance operations, even as it settled its other foreign and domestic debts.
The IMF also suggested that the money allocated to Kenya could be used to reduce the debt burden.
"The central objective of the [IMF loans] program [to Kenya] is to gradually stabilize public debt," said the lender.
The IMF says it is optimistic that Kenya's economy will bounce back once Covid-19 hardship reduces.
"The budget deficit will be reduced overtime (as the Covid-19 shock eases) through a combination of revenue mobilization and spending rationalization measures," said the IMF.
The global granter said it has, however, put in place measures to ensure the money loaned to Kenya is not stolen by graft lords.
Some of the measures IMF outlined include asking Kenya to publish procurement information including beneficial ownership data of companies that are awarded contracts, publication of an audit of all Covid-19 related expenditures in FY19/20, and reviewing of the current legal framework for asset declarations of senior public officials and conflict of interest rules.
The IMF said out of the Sh255 billion, it had already given Kenya Sh33 billion to support the country's budget. The lender also stated it added to an already-existing Sh80 billion loan it gave Kenya in May 2020.
According to the Kenyan Government, the borrowed Sh255 billion was to be used in combating Covid-19, supporting governance reforms, reducing the debt burden and supporting financial stability.
Kenyans on social media took to Twitter early this week to express their disgruntlement at the Jubilee administration's "insatiable" appetite for loans, yet the common mwananchi "does not feel the borrowed monies' direct impact".
A section of the online users even signed a petition, seeking to stop IMF from disbursing the new loan to Kenya.