Kenyan hotels bank on events, domestic tourism to keep business alive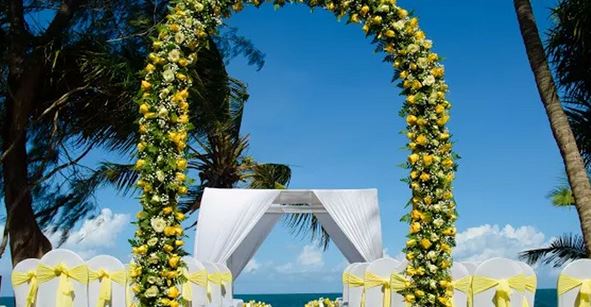 NAIROBI, KENYA: The decrease in COVID – 19 cases and the gradual opening of the hotels' post lockdown has brought a ray of hope for the hospitality industry in Kenya.
Although very low on occupancy currently, hoteliers are optimistic that the domestic market and other segments will gradually pave the way for business.
"Kenya's domestic tourism market is strong and that is a key factor in the industry's recovery. Outbound travel will be minimal and discretionary, and travelers will prefer places easily accessible. So, overall, domestic business driven by the leisure segment, followed by events will recover faster than any other segment. Business travel will resume slowly and gradually in the second phase," said Hasnain Noorani, Kenya Coast Hoteliers working group Chair.
The sector hopes for improved business in September till the end of the year necessitated by international flights as well as the relaxation of meetings and gathering rules.
"With COVID -19 numbers slowly declining and events now allowed to host 100 participants, we are hopeful that business will improve. We are focusing on corporate meetings, travelers stay as well as the weddings and social events segment for the coming months," Ms. Farzana Zahir, Sales, and Marketing Director PrideInn Group.
Weddings and social events
Weddings on a smaller scale including social events are certainly making business remain afloat as occupancy rates are low and conferences are rare.
"With COVID 19 situation, couples are avoiding going abroad for destination weddings and even holding mega wedding as per government directives, hence the industry is hopeful of many weddings on smaller scales to happen within our facilities, focusing on the safety and hygiene factor as the most important priority. We too, are witnessing an encouraging response on the events and socials front," added Ms. Farzana.
The United Nations (UN) projects Covid-19 to cost the global travel and tourism industry over Sh112 trillion ($1.2 trillion) in losses.
The pandemic could also have a devastating impact on the sector's job market, putting 120 million tourism jobs at risk.
''Thus, 100 million to 120 million direct jobs in tourism may be wiped out, while unemployment in countries heavily reliant on tourism may spike by more than 20 per cent," noted UN Secretary-General Antonio Guterres.
In a recently published policy brief, the UN projected that international tourist numbers may decline by 58 per cent to 78 per cent this year, compared to last year.
According to its calculations, such an "immense shock" for the industry, which accounts for the bulk of some countries' revenues, could translate into a drop of between 850 million and 1.1 billion international tourists.
"In the first five months of this year, international tourist arrivals decreased by more than half and some Sh32 trillion ($320 billion) in exports from tourism were lost," UN Secretary-General said earlier last week. The already sustained damages are over three times what was lost during the entire 2009 global economic crisis.
Tourism and Wildlife Cabinet Secretary Najib Balala announced recently that the country has lost over Sh80 billion since the outbreak of Covid-19.
Mr Balala said Kenya lost 50 per cent of its tourism revenue during the first half of the year, noting that the second half is equally as good as zero.
The CS said the ministry is now banking on domestic tourism as international arrivals remain low till 2021.