State maps out Sh12b blue economy plan for Coast region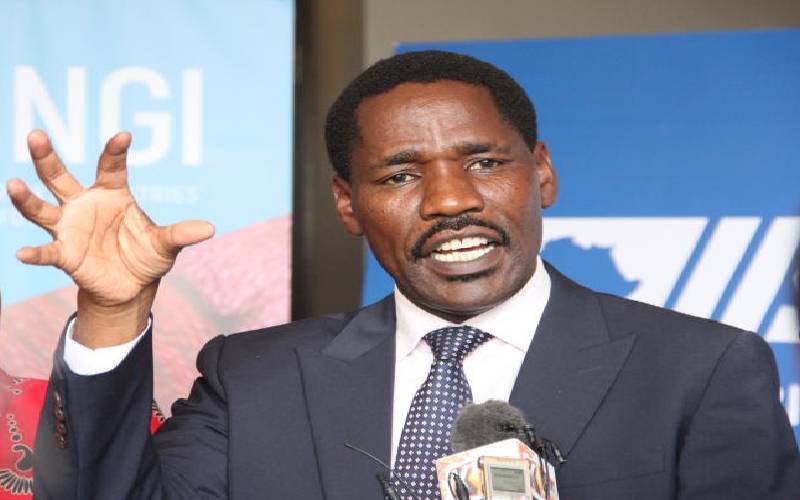 Kenya is stepping up efforts to exploit the potential of its marine resources, now more referred to as the blue economy.
Agriculture, Livestock, Fisheries and Cooperatives Cabinet Secretary Peter Munya (pictured) said the government and its development partners would spend at least Sh12 billion in the Coast region to build capacity and improve fishing fleets into the deep sea.
While on an inspection tour of various development projects in Kilifi, Mombasa and Kwale counties, Mr Munya said his ministry was developing a master plan and coordinating all departments dealing with marine resources to revive and add value to the sub-sector.
"Our ocean is expansive and our resources immense, but we do not have the capacity to fully exploit them, leaving them to be stolen by foreigners since our fishermen cannot venture into deep sea fishing due to lack of large vessels," he said.
Munya said the resources if properly utilised, would improve livelihoods as well as widen the market to countries that had already depleted their resources.
He said theft of marine resources was being countered by the Kenya Coast Guard and Kenya Navy as well as the coordinating office on the blue economy and domiciled at the Executive Office of the President.
He said the ministry would use the Sh12 billion programme to improve facilities in fish landing sites, which include markets and cold storage facilities.
The CS said the government had already reclaimed many fish landing sites and asked the Kilifi County Government, the County Commissioner and beach management units to work together to reclaim others.