Merger lifts NCBA net profit to Sh7.8b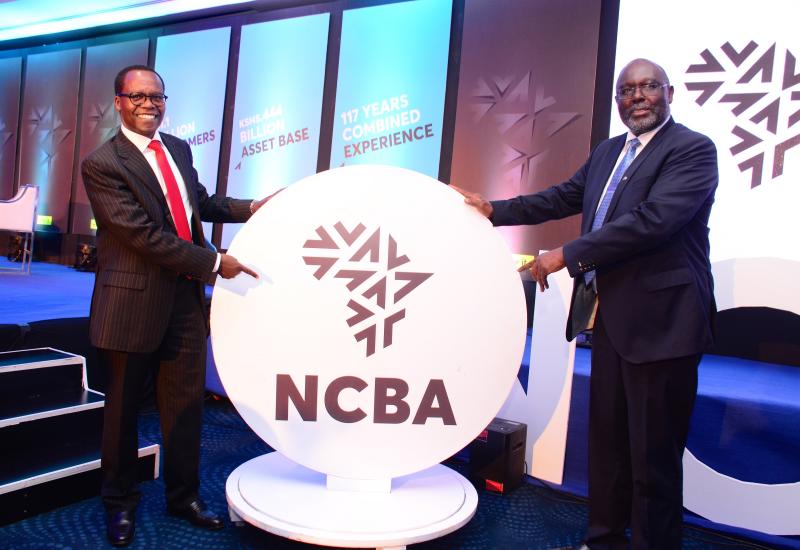 Commercial lender NCBA Group has reported Sh7.8 billion in profit after tax for the full year ended December 31, 2019.
This is up from Sh5 billion reported over a similar period in 2018.
This is the first combined earnings by the listed firm following a merger with NIC Bank last year, creating the third-largest commercial bank in the country.
NCBA's total operating income for the 12 months to December 2019 stood at Sh33 billion, representing a 59 per cent rise from Sh21.2 billion reported by CBA over a similar period in 2018.
This included a Sh4.1 billion gain resulting from last year's merger following NCBA's adjusting of the acquired net assets to their fair value.
"The consideration when compared to the fair value of net assets transferred at the completion date resulted in a bargain purchase gain of Sh4.1 billion, which has been reflected in the group's comprehensive income statement under other income," said the bank in a statement yesterday. The lender further said total costs related to the October last year merger stood at Sh1.1 billion.
The money was spent on, among other costs, integration, advisory and legal expenses.
According to the group's financial results, total non-performing loans and advances stood at Sh26.9 billion as of December 31, 2019, up from Sh9.6 billion recorded over a similar period the previous year.
This pushed the lender to increase impairment provisions by close to 200 per cent.
"The ratio of non-performing loans to the total loan book stands at 12.0 per cent in line with the industry average, said NCBA's Group Managing Director John Gachora.
Impairment provisions, on the other hand, increased to Sh5.9 billion, up from Sh2.1 billion on the back of asset quality deterioration in the transport and manufacturing sectors as well as on the mobile loan portfolio.
"This was both on the legacy stock that accrued on both NIC Bank and CBA loan portfolios, and we have adjusted our impairment provisions to reflect this," said Gachora.
The merger gave NCBA Group a 9.9 per cent market share in Kenya's financial services sector, with its asset base now standing at Sh495 billion and a customer base of over 50 million.