Counties spend billions on non-core functions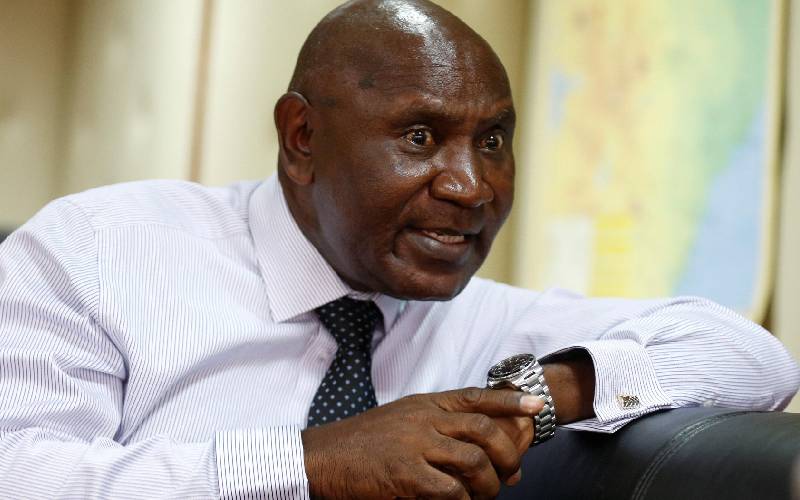 Eleven counties may have spent Sh3.8 billion on functions outside their mandate. These include outright illegalities and national government roles.
A new analysis of the county budgets by The Standard dwarfs last week's findings by a Senate committee and goes to show that embattled Kiambu Governor Ferdinand Waititu is actually not alone.
Samburu County, with one of the smallest budgets, approved allocations and actually spent millions on the East Africa Customs Union at the expense of more urgent needs of the pastoralist community.
In what appears to be a brazen waste of public resources, the counties spent huge allocations on State House functions, free primary education, economic policy and national planning, rail transport and Government clearing services among others.
Oversight role
Interestingly, members of county assemblies (MCAs) who are mandated by the Constitution to play oversight role on county governments, approved the suspect budget, which gave the governors free will to spend the allocations.
It is a development that has shocked everyone including Controller of Budget (CoB) Agnes Odhiambo, who has denied approving the spending plans, and an auditor who was involved in unearthing the dirt.
"We were shocked at the findings unearthed during the audit process. Even the unthinkable is possible with counties," said an auditor involved in the audit but who sought anonymity.
"CoB looks at the legality of the budget presented for approval. If they spent money on functions that are not for counties, then they were not approved," said CoB head of communications Stephen Wangaji.
Despite the glaring illegalities and wastage of public funds, the Auditor General never raised queries over the allocations.
"As required by Article 229(6) of the Constitution, based on the audit procedures performed, except for the matters described in the Basis for Conclusion on Lawfulness and Effectiveness in the Use of Public Resources section of my report, I confirm that nothing else has come to my attention to cause me to believe that public resources have not been applied lawfully and in effective way," reads part of audit reports.
The Standard has established that Kiambu, Kirinyaga, Murang'a, Nyeri, Laikipia, Nakuru, Kakamega, Kitui, Kilifi, Samburu and Nyamira are among those with the suspect allocations in their financial reports for the year ending June 2018.
Big mistake
Laikipia County Finance Executive Murungi Nadi said the county has nothing to do with those allocations that were "a big mistake."
"The budget that we presented to the Controller of Budget had no such items. The Auditor General's report is erroneous. We did not put such allocations. Someone must have put them to achieve some end," said Mr Nadi, referring to listed items on free primary and day secondary education as well as university education.
The matter came to light last week when senators questioned Waititu over suspect allocations on free primary education (Sh793 million), administration of statutory benefits for retired presidents (Sh 180 million), State corporation advisory services (Sh 591.9 million) and Sh 58 million for Kenya-South Sudan advisory services.
The Senate County Public Accounts and Investment Committee flagged the bizarre allocations of millions of shillings to non-core functions and ordered a special audit on Kiambu's finances.
However, Waititu defended himself and blamed his political nemesis for using a template designed by National Treasury.
"The way these allocations found their way into the documents is still a mystery to us. The allocations are not from us since all those vote heads are for national government functions. The budget in question was prepared by the previous administration," Waititu said.
Kiambu Finance Executive Kigo Njenga added: "The county has no vote heads for such functions. The erroneous report is not for Kiambu and the Treasury and Auditor General should take responsibility."
For instance, Kiambu, Kakamega, Kirinyaga and Samburu also approved budgetary allocations for the coordination of State House functions to the tune of Sh973 million, Sh75 million, Sh344 million and Sh81.7 million respectively.
Already, Chief of Staff and Head of Presidential Delivery Unit (PDU) Nzioka Waita has clarified that State House does not share budgets with counties.
"Just for the record, State House does not share any budgets with the county governments," said Mr Waita.
Nyeri and Kirinyaga presented to the county assemblies a budget vote for rail and marine transport which was subsequently approved and money spent. This is despite lack of rail transport system linking the two counties.
Although Mt Kenya governors initiated a plan to revive passenger and cargo train services between Nairobi and Nanyuki, where each of the eight counties is to contribute Sh100 million for the Sh25 billion project, it is yet to take off.
Kitui spent Sh403 million on economic policy and national planning, national statistical information service and management of devolution affairs, which are national government functions.
In Murang'a, MCAs approved budget for the building of a chief's camp, refurbishing of the Directorate of Criminal Investigation (DCI) and Deputy County Administration Police Commander homes.
And despite budgeting Sh37 million for the transfer of funds and assets to other Government entities, Murang'a went ahead and spent Sh502 million.
Murang'a further spent Sh16.5 million on the repayment of a domestic and foreign loans that are none-existent.
Nyamira spent Sh271 million on free primary education, a national government function, after MCAs approved a budget of Sh305 million.
Nyeri County Finance Executive Robert Thuo exonerated the county from blame, saying the allocations were Ifmis system-generated.
Mr Thuo said the county only had one budget which was approved by the MCAs which had no such allocations, and which they have been pegging their expenditure on.