KBL sinks Sh4 billion in Kisumu water treatment plan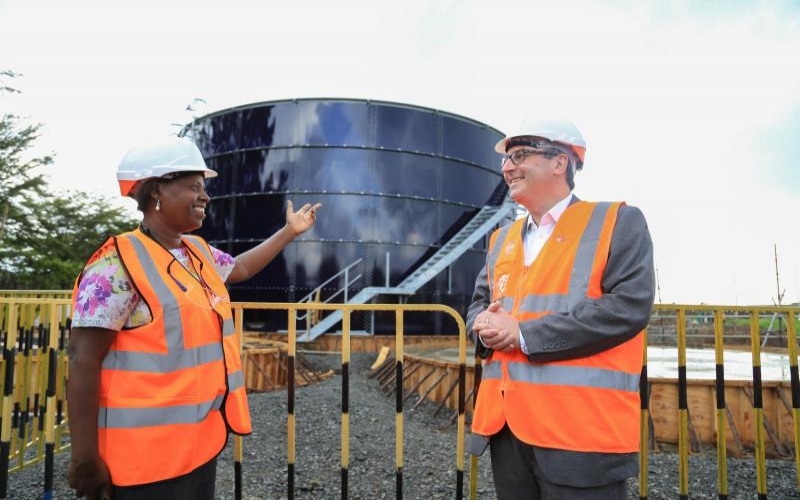 Kenya Breweries Limited is sinking nearly Sh4 billion into an effluent treatment plan at its Sh15 billion Kisumu plant to boost production efficiency.
The three-phase wastewater treatment plant is also in line with efforts to set the one million hectoliter per year brewery as an industrial benchmark for the region where several industries have been accused of contributing to the death of Lake Victoria's Winam Gulf.
Runaway pollution of the gulf by poorly treated industrial waste and raw sewer has resulted in the aggressive proliferation of water hyacinth, dwindling fish stocks and threatened domestic water quality.
Once a third face under construction is completed in August, the modern brewery will be able to reuse nearly 90 per cent of the almost 2 million litres of effluent water, officials said.
This is further expected to remove the plant from the list of large water dependents of Kisumu Water and Sewerage Company, easing the strain on domestic users.
Senior officials at the plant explained to the Standard Business that once complete, the 1.5 million litres per day treatment plant would treat water laden in pollutants to levels where the water is safe enough for direct human consumption.
The water will however only be pumped back into the brewery for use in cooling, and cleansing of the apparatus and premises, they said.
Jacob Bett, the head of engineering and packaging the first phase of the treatment would receive water laden with organic brewery waste and chemical such as sodium hydroxide and sulphates.
This step would treat waste received at a high technical pollution measurement called carbon oxygen demand and biochemical oxygen demand from a high of 3000 part per million (ppm) to levels where its purity is between 80 to 90 per cent safe to release into a sewer line.
This water will then be moved into a second chamber of an open tank where it is agitated (churned) to get rid of the remaining waste. "This process produces about 4 tonnes of biomass, which can be used as manure. We have already submitted samples to the Government for tests," said Bett.
The second stage lowers the COD to 50ppm, safe enough for release into a water body, he said.
"From the second stage the water is about 99 per cent pure, meeting parameters for release into a water body. But we are introducing a third phase of treatment which would get rid of the 1 per cent impurity, leaving the water potable and safe for reuse in certain aspects of the production process," he said.
He said due to strict quality parameters in beer brewery, the water would not be used in the process.
"Our water demand for the other processes such as system cooling and cleaning are as high and recycling the water will enable us meet sustainability goals while releasing much of our dependence on Kiwasco to serve other domestic and commercial needs," he said.
To push up water efficiency, he said, condensed water from the cooling process would be tapped for a repeat process.
"The entire process is optimized to use as less water as possible," he said.
Other efficiency measures include harvesting of carbon from the beer fermentation process, which according to Naphtali Ndungu the head of brewery and quality, reduces the factory's carbon footprint by a whopping nine tonnes daily.
Carbon from the process, he said, was purer than that which is mined from the ground. Carbon harvesting will save the company Sh47 per kilogram.