Investor, three MPs summoned over iron ore firm in Taita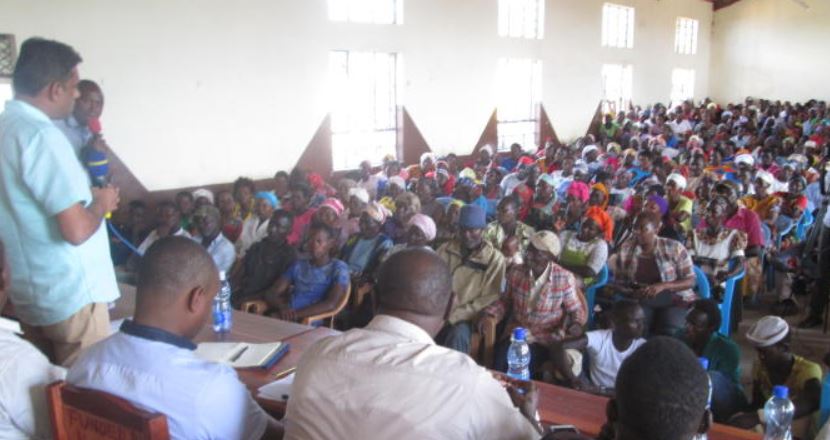 TAITA: Taita Sub County Security Committee has summoned the management of Samrudha Resources Company Limited extracting iron ore and three MPs to shed light on the shutting down of the firm's operations a week ago.
The firm has been extracting iron ore in the past one year until last week when Wundanyi MP Damson Mwashako held a meeting that culminated to its closure until pertinent issues facing the workers addressed by the investor.
The closure had been endorsed by Taita-Taveta Senator Jones Mwaruma, Voi MP Jones Mlolwa and MCAs Newton Kifuso (Wumingu-Kishushe Ward) and his Mgange-Mwanda counterpart Anselim Mwqadime Chao.
In a stormy meeting earlier, the MPs demanded the investor to buy a new bus to ferry workers and construct a washroom for women at the mining site.
The leaders warned they would not allow the investor to continue using an insured lorry to ferry workers from Kishushe trading centre to Wanjala mining site.
The Company's director Shivrage Jadhav bought the bus as agreed in the meeting but workers declined to board it demanding that local council of elders allowed conduct fresh staff recruitment.
The investor claimed that some politicians had been inciting his workers not to resume duty even after he met some of the concerns raised in the meeting.
"I brought the bus to ferry workers to the mining site only for some politicians to block them. I need county and national government protection," said Jadhav.
Area Deputy County Commissioner Francis Kazungu chaired a security committee at his Wundanyi office where members resolved to summon the investor and MPs.
Area OCPD Onesmus Kombe confirmed that they have summoned the investor and MPs to appear before the security committee.
He said the investor has already recorded a statement to the police about the illegal shutting down of his firm and alleged political interference.