Why online logo design has become so big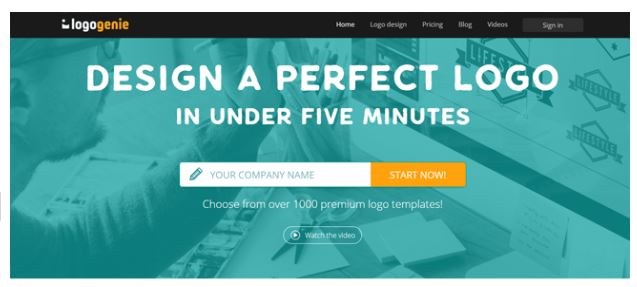 The web has seen more and more logo creators appear in the last two years than ever before. The do-it-yourself phenomenon began about 10 years ago. A handful of sites started offering easy-to-use online tools to design cheap and easy logos.
Today,online logo design has evolved. Online tools have been perfected, and sites offer higher-quality logo designs. It is sometimes hard to tell the difference between a logo designed online and one that has been created by a design agency. Other than being really cool, online logo design is great because you get to keep control over your design every step of the way.

When you create a logo with a design agency, you will have to waiting about 1-2 weeks before getting the first draft of your logo, all in all, with revisions and branding products this can take over a month to finalize. Designing a logo by yourself is much more fast and convenient. You get to work on your own brand! The easy-to-use online tools makes it very simple to design a logo. Generally, you will be able to design a professional logo in under then 15 minutes.

What does keeping control over the design process mean?

You can be fast and efficient.

When you design an online logo, you manage your own work. You have a visual on what is happening, and you can go at your own pace.
Waiting weeks before you get your first draft is a thing of the past, with online logo design, you get previews real time.
But the most important thing about online logo design is that your logo comes straight out of your imagination. You can design something that really appeals to you. User experience plays a big role in online logo design.
The online tools are design for simplicity. No design skills sets are required. Most online logo design sites will guide you step by step to make the design process simple and easy to understand. Once you've finished your logo, you can preview and download it directly from your user account in high resolution file format.
This means that you will save a lot of time, and you can start exploiting your logo right away.

Design something that looks like you

Once you've chosen a logo template that you like, you'll be able to add your own personal touch to the design with the online design tools. Online tools are very simple and allow you to change colors, adjust the layout of your logo, add texts and much more. Customizing the logo template is the key to having a unique logo. There is also a sense of pride when you design your own logo. Most business owners like having control over everything that they do, and branding is no exception. It is one of the most important things when creating a company and will be used all the time.

Access your logo at any time

You can Download your logo at any time from your user account and create multiple versions with the online tools in a matter of minutes. When you're creating a brand, you're going to need stationary products and merchandise. Most design sites offer printing services on top of the logo design (business cards, letterheads, stickers, t-shirts). Using the online tools to design your products is just as easy as creating a logo.

When you design your logo online you might need other options. Most sites offer social media packages which give you images of your logo in the right sizes for Facebook, Twitter, Instagram, etc. So you will be able to brand your profile pages very easily. Other options like the vector logo format and copyright options are available. The do-it-yourself logo design approach is a one stop shop for your business's branding!

If you are interested in saving time and money, then online logo design is for you. It's time to design your own logo, unleash your creativity and get started on your brand identity today.