NSSF on the spot over retirees' missing cash
NEWS
By Lee Mwiti | Sep 2nd 2018 | 3 min read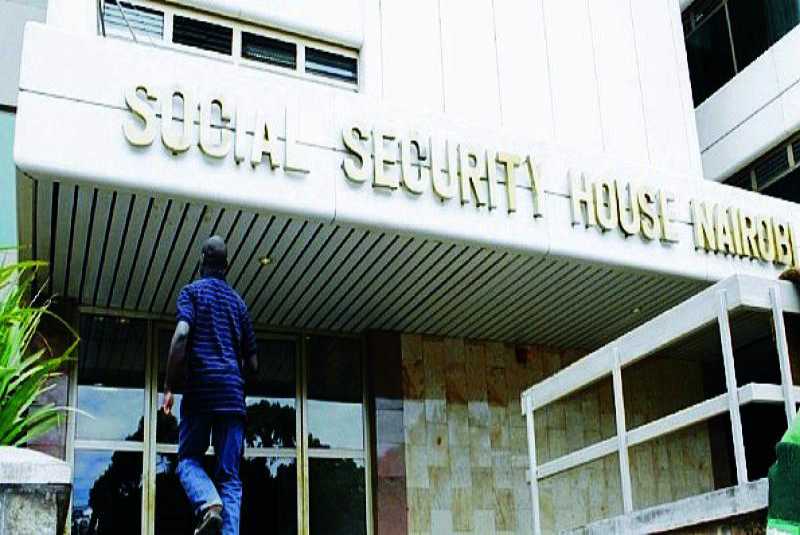 When a starry-eyed Peninah Kaari got a job with the defunct Meru Municipal Council as a clerical assistant in 1984, she was immediately enrolled with the National Social Security Fund (NSSF).
Aged just 22 at the time, retirement seemed a long way off and she could be forgiven for not caring to track her contributions in her youthful ignorance.
As the years passed and old age started to rear her greying head, Kaari began to grow more concerned about retirement and started to ask questions about NSSF.
"It was in the early 2000s that I joined another private contributory scheme, the Local Authority Provident Fund (LapFund). Last year, I approached LapFund to see how much I will walk away with after I retire in the next five years. I was happy that I was liable to retire with some good money that can set me up well in retirement," said Kaari in an interview.
"I also decided to go and ask about my more than 30 years of contribution at NSSF. I was shocked, then the shock turned into deep anger and disappointment. Apparently, according to NSSF documents, I have saved only Sh108,000 for all these years. When I dug deeper, they said my employer did not remit any contributions for a number of years. It is a lie because I know I have been deducted for all these years. When I queried, they told me to come with all my pay slips. Now, where can you get pay slips dating back 30 years?"
Stipulated time
Kaari is just one of many Kenyan workers grappling with the difficulty of accessing their pension from NSSF after working for donkey years.
According to a report from the Auditor General on NSSF for the year ended June 30, 2017, employee contributions to the state-controlled fund totalling Sh755 million had not been remitted in the stipulated time period, according to 20 sampled employer files maintained by nine NSSF branches.
"This was contrary to Section 8(a) of the NSSF Act 2013, which required employers to remit into the Fund contributions deducted from members in full and in time," the Auditor General's report notes.
"Although management took action by issuing demand letters and made alternative payment arrangements with employers such as installment payments before considering legal action, it has not established whether any amounts have been realised from these arrangements. As a result, recoverability of the unremitted members' contributions of Sh755 million remains doubtful for over two years."
While the issue of unremitted contributions is one thing that many Kenyans cannot come to grips with, there is an even more peculiar animal by the name "suspense account."
A suspense account is an account where NSSF holds money that an employer has contributed on behalf of their employees as the law demands.
NSSF is again by law required to ensure this money immediately reflects on individual employee accounts.
But NSSF's laxity and sometimes inefficiency have meant that this money is held for very long periods without reflecting on individual accounts which sometimes makes it is difficult to trace the employees' accounts, especially where many years have passed.
This explains Kaari's case where she was told that her employer did not remit the money over a long period of time even if they can prove having made the remittances.
Her money, and that of hundreds of thousands, if not millions, is held in the suspense account and goes unaccounted for and cannot, therefore, be accessed.
According to the Auditor General, as of June 30, last year, Sh762 million has accumulated in the suspense account even after the State fund invested in a state-of-the-art digital system that ensures employees and employer's contributions are reflected in personal accounts as soon as they are deducted by NSSF.