Granite factory to cost sh50 million in Vihiga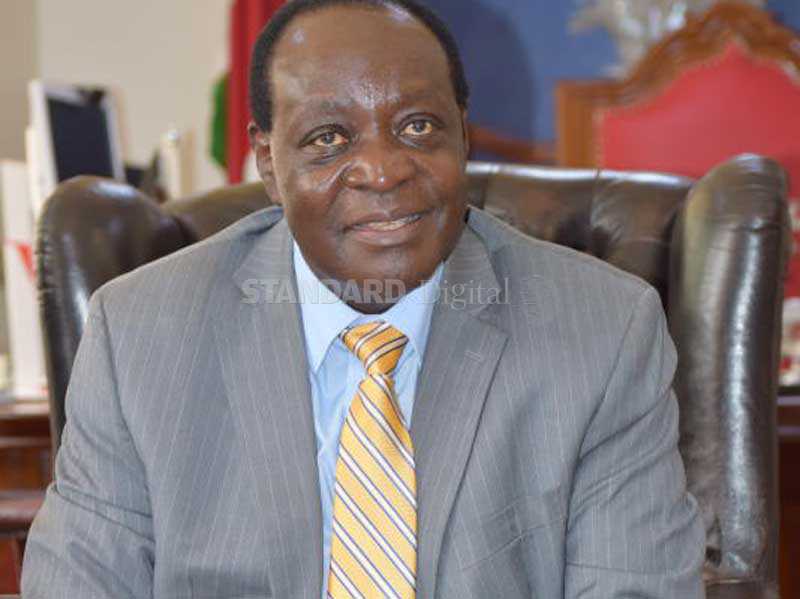 Construction of a granite factory at Ebuyangu in Luanda Sub-county of Vihiga County will begin next month.
Addressing the 5th Devolution Conference in Kakamega, Vihiga Governor Wilbur Ottichilo (pictured) said it would cost Sh50 million to put up the factory.
The project, undertaken by the county government in collaboration with the Ministry of Petroleum and Mining, is expected to be completed in June 2019.
"The factory that is being constructed at a five-acre parcel of land will see more than 1,000 people get direct jobs and create 3,000 indirect jobs once it starts crushing stones for granite," said Dr Ottichilo.
The governor said Vihiga is endowed with many stones that can be crushed for more than 20 years. He said more stones would be brought in from Siaya and Bungoma counties.
Mr Ottichilo said an Australian company and a local one had been licensed by the county government to set up two more granite factories in Emuhaya and Vihiga sub-counties.
"We are just providing an enabling environment of doing business for the investors so that they can create more job opportunities for our youths," he said.
Recently, Deputy President William Ruto said Sh50 million had been set aside for the construction of the granite factory in the 2018-2019 financial year.
"Importation of building stones will come to an end. Vihiga County has enough granite stones that can cater for the building needs of the country without getting exploited," said Ruto.
Ottichilo further said construction of a Sh10 million fish hatchery was ongoing at Mwitoko Fish Farm in Luanda Sub County. "We want to produce more than 100,000 fingerlings and different species of fish at the fish farm and distribute them to farmers," he said.
The county government, he added, is helping fish farmers to prepare fish ponds, fingerlings and fish feeds. "This will go a long way in ensuring the county is food secure and reduce the alarming poverty levels," said Ottichilo.
Vihiga has 1,800 active fish farmers with over 800 fish ponds, according to the governor.
"We already have a ready market for fish locally at Luanda market, Mbale town, Chavakali, Shamakhokho and Majengo. We want to produce enough fish which we can also export to foreign countries," he said.