Power outage at Nyayo House interrupts passport printing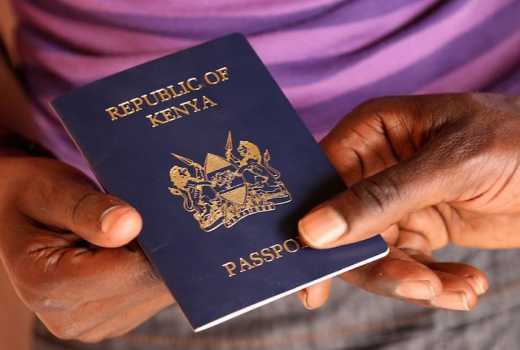 The Directorate of immigration and registration of persons has said a power outage experienced at their Nyayo House offices affected the printing process of passports.
This has led to a huge backlog of applications, as many pending cases have been lying unattended since Thursday (January 11, 2018).
Director of Immigration Services Maj-Gen (Rtd) Gordon Kihalangwa said the printing process resumed on Monday evening.
"The power surge at Nyayo House Building on January 11, 2018 affected the printing of passports. Technicians worked on the systems over the weekend and managed to restore the system yesterday (Monday) at 1500 hours," he said.
He added efforts are in place to ensure that the backlog is dealt with and the issue of frequent power surge is also being addressed by Kenya Power and Lighting Company.
The issue had caused uproar among many applicants who said they would not access the application system and production was slow.
A new printing machine that was installed last year produces 2,000 new passports daily up from the 800 they had been printing.
The government rolled out issuance of the e-passports and announced the current passports will however remain in use up to 2019 as the rollout continues after which they will be rendered obsolete.
The rollout is expected to cost the government Sh500 million and is being facilitated by a technology installed by the Pakistani government.
The new documents bear the East African Community name and that of Kenya with an aim of showing unity in the region.
"Kenya has fully complied with standards and guidelines set by International Civil Aviation Organisation and EAC Chief of immigration on travel document design processing and issuance," said Kihalangwa
He said the new document is highly secure and difficult to produce duplicates as it is enhanced with automated fingerprint verification system that guard against multiple passport issuance to the same person minimizing identity theft, data skimming and passport forgery.
The DIS said the e-passport will assist Kenyans in easing travel, especially through use of the automated border clearances or e-gates facilities, automated issuance of the boarding passes and faster travel arrangements with airlines and immigration checks worldwide.
"The deployment of the e-passport system will definitely strengthen the integrity and restore international confidence and rating of Kenyan passports," he said.