Studying abroad; One on one with a Chevening scholarship recipient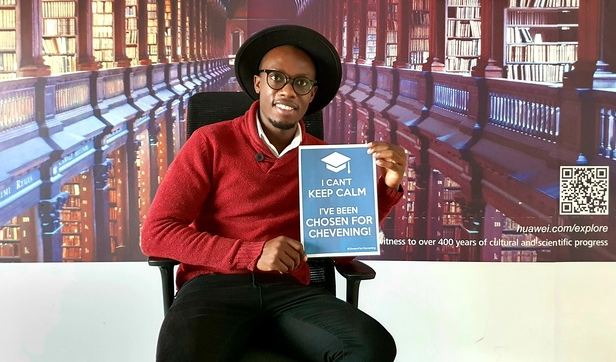 Studying abroad is a dream come true for a number of people and getting a scholarship that will cover all your costs is the tip of the iceberg.
A common belief that surrounds the application process is that getting a scholarship, a competitive one for that matter is a tedious and hard process.
This year, a few Kenyans will be benefitting from the Chevening Award that will allow them to pursue different courses at different institutions in the UK.
One of the beneficiaries, Nashon Miwizi, a Kenyan born and raised in Eldoret tells us more about the journey of getting such a competitive award.
Tell us about yourself
I am a youth who is passionate about technology, volunteer work, good leadership, and governance. My career line is in Telecommunications networks and ICT currently working with Huawei Technologies as Delivery Projects Quality Assurance (DQA) manager handling critical projects within the organization.

What is the Chevening award?
Chevening is the UK government's international awards program aimed at developing global leaders. It is funded by the Foreign and Commonwealth Office (FCO) and partner organizations, the recipients of which are personally selected by British embassies and high commissions throughout the world.
How did you get to know about the award?
I learned about Chevening last year in October 2019 from a WhatsApp message forwarded by my cousin. I went ahead and researched from the Chevening website and checked to ensure I meet the eligibility criteria. At first, I must say I grew cold feet as it seemed a lot was needed but in a few days I made a decision to proceed with the application since I was eligible.

Being a competitive award how did you prepare for it?
During the online application process, I analyzed some of the Chevening Scholarship forums on Facebook and talked to some scholars to identify the common mistakes during the application process.
I went on YouTube and watched almost all Chevening scholarship videos, the do's and don'ts, and the star approach when telling my story as I wrote the essays. I did a number of drafts and shared with close family and friends who helped a lot in refining and mock interviews to familiarize myself with some interview questions.

Why apply to Chevening?
Chevening has a vision of supporting current and future potential leaders, this opportunity will enhance my current and future leadership experiences.
The scholarship attracts numerous candidates globally which makes it very competitive but it is not a hard award to win. I was awarded the 2020/2021 Chevening Scholarship on my first attempt. So it is possible!

Your background is in telecommunication will you stick to that?
Yes, I will be pursuing an MSc in Telecommunication with Business. I decided to settle for this because through my work experience, I have developed a great interest in the area of mobile communication, wired and wireless networks especially the next-generation networks.
UK is a vibrant country with London being described as a watercolor what are you most looking forward to?
I am looking forward to developing global perspectives that will enable me to create long-lasting connections among friends, leaders, and future business partners that will help my local community. I also look forward to learning the different cultures.