Why cryptocurrency firms want to operate in KenGen's geothermal fields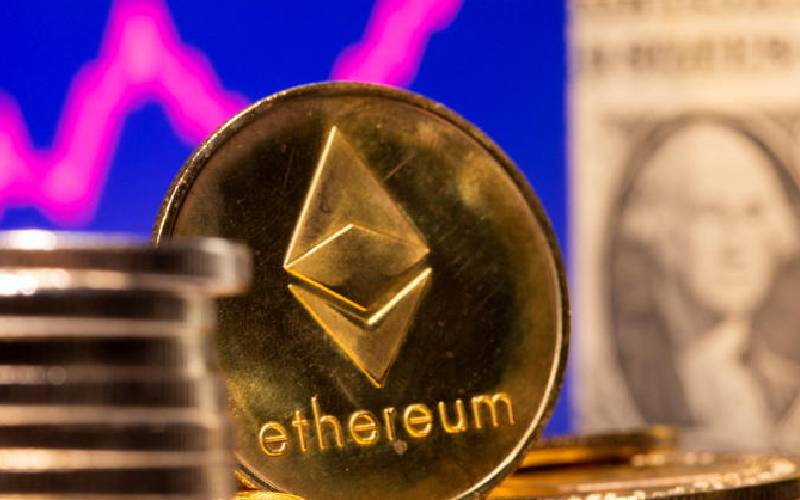 Several cryptocurrency mining firms have approached KenGen seeking to set up a base at its planned energy park.
The crypto firms are among a list of companies in need of intensive energy and want to tap into KenGen's geothermal power generation hub at Olkaria, Naivasha slated for completion in the next three years.
"We'll have them here because we have the space and the power is near, which helps with stability," said KenGen acting Geothermal Development Director Peketsa Mangi.
He did not disclose how many firms have shown interest but said their power requests started at 20 megawatts (MW).
"Their power requests vary, some of them had asked to start with 20MW to be later graduated... crypto mining is very energy-intensive," said Mr Mangi.
The "mining" of cryptocurrency involves heavy computer calculations to verify transactions hence the power-hungry nature of the activity.
An analysis by Cambridge University showed that Bitcoin – one of the most popular cryptocurrencies – uses more electricity than the whole of Argentina, the BBC reported. Researchers say it consumed 12.136 terawatt-hours (TWh) a year.
There have been concerns about the environmental impact of cryptocurrency mining, explaining why many firms are seeking to use renewable energy sources.
Mr Mangi said the cryptocurrency firms are new investors in the country.
It's unclear on the scale of cryptocurrency mining in Kenya. However, trading of the virtual currency has been gaining momentum, with Kenya rising as one of the top African countries in peer-to-peer exchange trade.
Central Bank of Kenya (CBK) had initially warned about the trading of the unregulated, volatile and speculative virtual currencies, saying they weren't legal tender.
The CBK recently published a discussion paper weighing the merits and demerits of adopting a Central Bank Digital Currency (CBDC) in the economy.
KenGen's geothermal installed capacity continues to increase as the firm focuses more on green energy sources and scales down on thermal energy.
The planned green park, which will provide industrial, commercial and recreational facilities, targets firms seeking to take advantage of the competitively priced geothermal steam and electricity.
Geothermal steam
The power producer has been also diversifying, with its non-generation business expected to be handled by a subsidiary – the KenGen Energy Services – which will oversee the sale of geothermal steam, drilling of geothermal wells for competitor firms, its geothermal spa in Olkaria and the Green Park.
Mr Mangi said the feasibility study for Green Park is almost done. "Within two years, we should be having a park, probably not fully operational but operational."
Its opening is also in line with the enactment of the Energy Act, 2019 last year, which opened up the power retail market and enabled KenGen to sell electricity directly to other entities.