Cane farmers demand to know fate of sucrose testing machines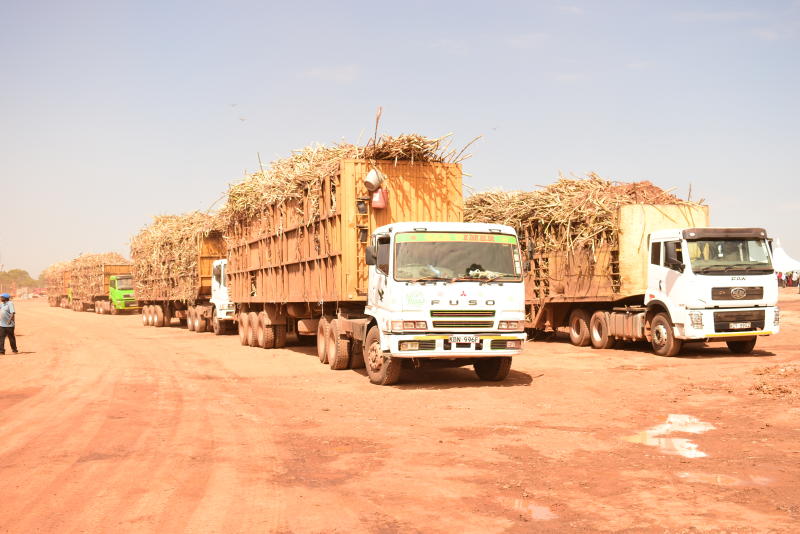 Sugarcane farmers want to know the whereabouts of sucrose testing machines that were bought by the government five years ago.
The Kenya National Federation of Sugarcane Farmers (KNFSF) says the machines were never installed as earlier planned.
Sugar Directorate had promised to have the nine units installed in State-owned factories by 2017 but this has not happened.
Paying farmers based on the sucrose content of delivered cane was among recommendations captured in the sugar task force report handed to President Uhuru Kenyatta about two years ago.
"Farmers will realise huge returns from this venture since they have the capacity to produce high quality raw material as long there is support from the government and other players in the industry," said KNFSF Deputy Secretary General Simon Wesechere.
KNFSF had cast doubts on the government's commitment to rollout the sucrose testing project. But last week, Agriculture Cabinet Secretary for Peter Munya (right) indicated that sucrose testing was among reforms expected in the sugar sector.
According to Munya, sugar factories must prepare to embrace the new system to cushion farmers from exploitation. But the CS did not address the issue of sucrose testing equipment procured in May 2016.
Currently, payment is based on the weight of cane in tonnage, an old system that places farmers at the mercy of sugar millers who usually determine the price of sugarcane.
Munya ordered sugar factories to pay farmers Sh4,040 per tonne, up from Sh3,700, within seven days after cane delivery.
Sugar millers that defy the directive could be liable to a fine of Sh500,000.
Players in the sugar industry agree that high-quality sucrose will guarantee growers better pay. Targeted factories are Sony, Chemelil, Nzoia, Muhoroni and Miwani.
Procurement of sucrose testing equipment was initiated by the now-defunct Kenya Sugar Board, which was disbanded to pave way for the Sugar Directorate.
How I became furniture king
Mohamed Zakir, owner of Fairdeal Furniture chain and the Kenyan franchise holder of Ashley's Furniture Homestore, says he has never had to take a...