Volume of cargo via Mombasa port up by 10.7 per cent despite Covid-19 disruptions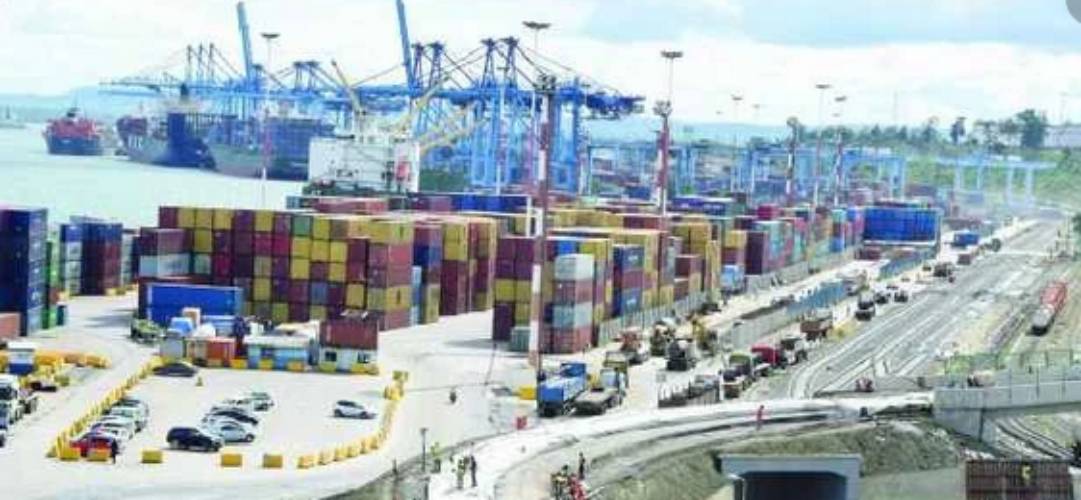 Mombasa port handled 9.54 million tons of cargo in the first three months of this year up from 8.62 million tons it processed in the same period last year despite the Covid-19 pandemic.
Kenya Ports Authority (KPA) on Thursday said the 10.7 per cent growth in the volume of business at the port was due to the opening up of ports in China and increased efficiency at the facility.
In the latest report, KPA said the port recorded the highest performance in terms of average container traffic handling an average of 4, 662 Twenty Equivalent Units (TEU) per day.
TEUs is an exact unit used to measure cargo capacity for containers. In February 2019, the port on average processed 4, 279 TEU.
In the period under review, the Port also witnessed increased volumes in container traffic registering 389,515 TEU against 340,812 TEUs recorded in a similar period in 2020.
"Transshipment traffic recorded 69,658 TEUs against 41,363 TEUs during the corresponding period in 2020. The container traffic translates to an increase of 48,703 TEUs or 14.3 per cent while transhipment traffic registered a growth of 28,295 TEUs or 68.4 per cent," says the report.
KPA acting Managing Director, Rashid Salim said, February this year was captured as the highest performer month ever in terms of daily average container throughput traffic with 4,662 TEUs beating the record daily average throughput of 4,279 TEUs recorded in July 2019.
The MD said total imports during the quarter recorded 162,504 TEUs up from 151,998 TEUs in the corresponding period January-March 2020, registering a growth of 6.9 per cent. Equally, exports registered an upsurge by 6.8 per cent from 146,049 TEUs in 2020 to 156,007 TEUs during a similar period in 2021.
"A total of 3.48 million tons were recorded in March 2021 against 2.71 million tons realised in the corresponding month in 2020, representing a positive performance of 768,453 tons or 28.4 per cent. The performance was mainly attributed to an increase in the handling of Wheat and Clinker cargo within the month compared to the same period in 2020," said Engineer Salim.
He explained that for container traffic, the Port recorded a positive increment of 31,261 TEUs which translates to 30.4 per cent in which 133,904 TEUs were registered in March 2021 against 102,643 TEUs in March 2020.
Engineer Rashid who predicted the Port will surpass its performance by the end of the year said that Standard Gauge Railway (SGR), recorded higher performance of removal of containers from the port to Nairobi Container Deport in March than February this year.
Engineer Salim exuded confidence that the evacuation of the containers from Mombasa port to Inland Container Deport (ICD) in Nairobi will go up since the loading of the containers onto the wagons have been left for KPA staff.