Why KQ tenders are under the radar of investigative agencies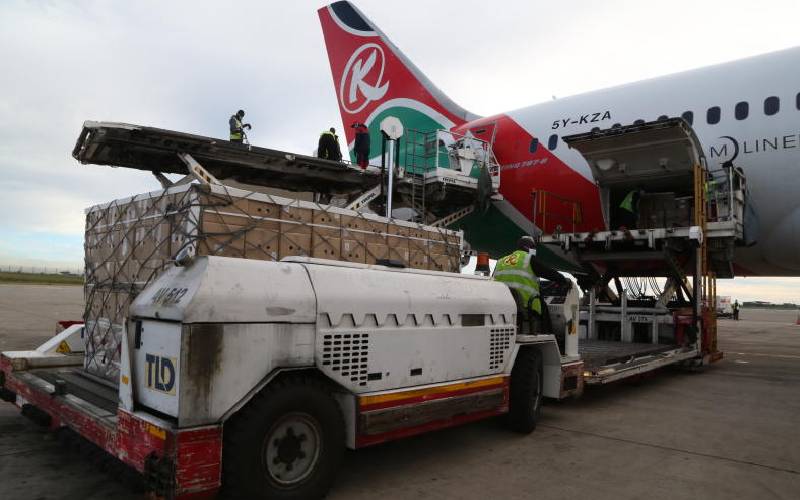 Outsourcing of expensive maintenance tenders that could be undertaken locally, could have led to increased expenses by loss-making Kenya Airways.
According to documents seen by The Standard, the airline resorted to outsourcing its fleet's A- and C- checks, a venture which could also have proved costly. These are routine checks conducted on aircraft after a certain number of hours in the air to ensure airworthiness.
The move has attracted the interest of investigative agencies led by the Directorate of Criminal Investigations and the Ethics and Anti-Corruption Commission, who are probing the deals that could have cost the airline billions of shillings.
Also under investigation is the list of pre-qualified suppliers for the maintenance, repair and overhaul of aircraft engines between 2015 and 2018. Etihad Airways Engineering of Abu Dhabi and Joramco of Jordan were awarded some maintenance contracts, which ran into hundreds of millions.
Experts say having in-house engineers not only saves the airline costs but could also earn revenue of up to Sh5 billion in a year due to the expertise of Kenyan engineers, most of whom have been poached by foreign airlines.
In one deal, Etihad Airways Engineering wrote on its social media pages, "Etihad Airways Engineering has been awarded maintenance contracts by KQ."
While it takes about eight hours to do checks, taking the aircraft to Abu Dhabi was an extra cost. Etihad quoted two days for the job and this required another two days to ferry the jet.
In one typical contract, three planes – 5Y-KZB, 5Y-KZC and 5Y-KZG - were serviced at Sh10.3 million for two days.
The contract had additional charges including Sh6,000 per hour per person for any additional labour; Sh9,500 per hour per person for development engineering services; Sh10,000 for clearing any airway bill for supplied material; and Sh23,500 per hour for component workshops, engine workshops and process shops.
Additionally, KQ would also pay Sh800,000 per day hangar fees. As early as 2014, KQ had a robust engineering workforce and even trained them to handle new aircraft.
For instance, KQ sent about 90 engineers for training by aircraft manufacturer Boeing in preparation for them to do in-house maintenance. It also procured equipment worth Sh1 billion for maintenance.
According to an engineer who worked with the airline, it takes about Sh2 million to train each engineer for two months. But on coming back, 90 per cent of those who had trained left for other airlines due to pay dispute.
The engineer says one C-check for a Boeing 787 costs an airline about Sh10 million. Done abroad, the cost rises. KQ used about Sh10.4 billion on fleet maintenance between 2016 and 2019. In 2016, Michael Joseph was appointed KQ board chairman tasked with turning around the behemoth. However, it seems the going has been tough as the airline's streak of losses continues.