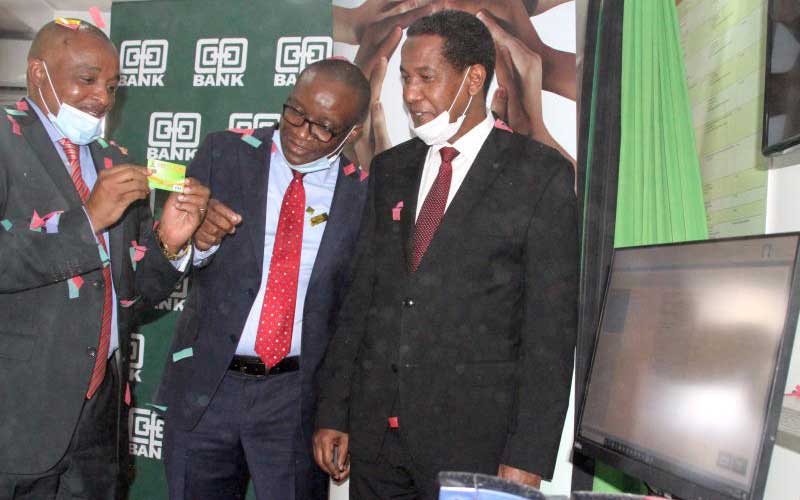 Over 73,000 members of the giant Harambee Sacco are set to receive instant ATM debit cards as it inches closer to digitising its services.
The move by the Sacco in partnership with the Co-operative Bank will enable members to access financial services across the bank's ATMs across the country. It is the first of its kind in the cooperative society, with members previously having to wait for 21 days to get the card.
"The launch of this instant card issuance is timely, indeed, overdue, as it will greatly enhance convenience for our members who from today no longer have to wait for weeks before they receive their cards," said Harambee Sacco Chairman Macloud Malonza in Nairobi yesterday.
Principal Secretary State Department of Cooperatives Ali Noor lauded the move and urged other Saccos to align their services with the latest technology.
Director of Cooperatives Banking at Co-op Bank Vincent Marangu said the new solution would be rolled out to all Saccos that provide Visa debit cards.