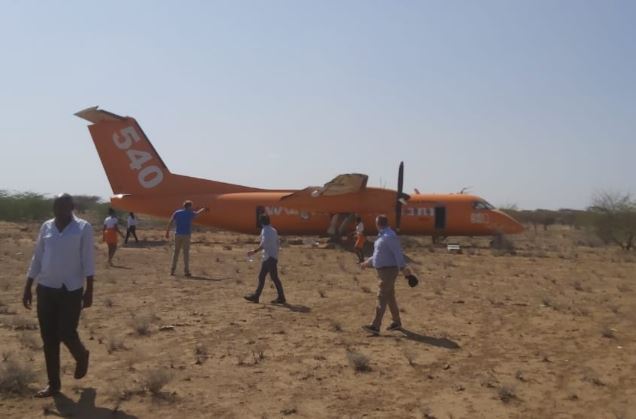 A Fly 540 airplane has made an emergency landing at Kapese Airstrip in Turkana South after developing mechanical problems. The aircraft had just departed from the airstrip at 9:45am on Friday when one engine failed. The pilot was forced to turn back just 5 minutes into the flight citing "mechanical issues." All the 49 passengers and 5 crew members aboard the flight disembarked safely.
SEE ALSO: Security chiefs injured in Meru police chopper crash
There were no injuries reported. The Fly 540 flight 5Y - CGH was enroute to Wilson Airport in Nairobi from Lodwar. The airline said in a press release that the incident would cause delays in their flight schedule over the next few days.