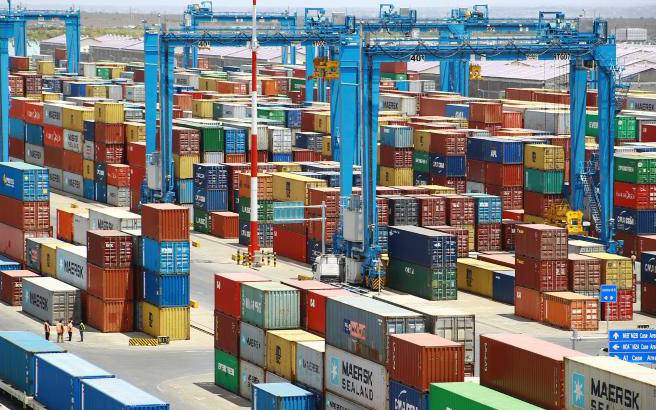 The private sector stands to benefit as Treasury introduces legislative reforms to ease importation of goods.
The reforms are aimed at removing barriers that make importation costly, according to Treasury CS Henry Rotich.
The proposed amendments to the Competition Act are also aimed at giving the Competition Authority of Kenya prosecutorial powers to deal with companies that withhold payment owed to suppliers.
"We have received complaints over late payment and even non-payment for supplies by businesses and contractors who enjoy relatively superior bargaining positions," he said.
He added: "I want the authority to deal with abuse of buyer power and ensure prompt payment to suppliers. It'll also provide for penalties for infringement of these provisions."
Rotich further said the National Treasury will ensure national government suppliers are paid within 60 days.
More goods
"This will support our MSMEs and the business community in general. I expect all county governments to take cue from this and ensure prompt payments for supplies delivered," he said.
Money the Government owes suppliers has been changing over the years as agencies and departments take more goods and services on debt. This had made it difficult to establish the exact amount owed.
According to the Controller of Budget, the national and county governments owe suppliers more than Sh150 billion.
A Treasury report to the National Assembly showed the national government owes local traders about Sh32.5 billion even though suppliers insist the total pending bills run into hundreds of billions.
The Treasury has already set aside Sh10.1 billion that will be paid to youths, women and persons with disabilities by the end of this month following President Uhuru Kenyatta's directive in his Madaraka Day.
Aside from this, the Government has also removed the requirement that imported goods should be inspected at the Port of Mombasa if a verification inspection has already been done at the point of export.
"Once the Pre-vVrification of Conformity (PVOC) has been done at the point of export and information relayed to our Customs and Standards teams, the same goods should not be inspected unless there is prior intelligence on non-compliance," said Rotich.