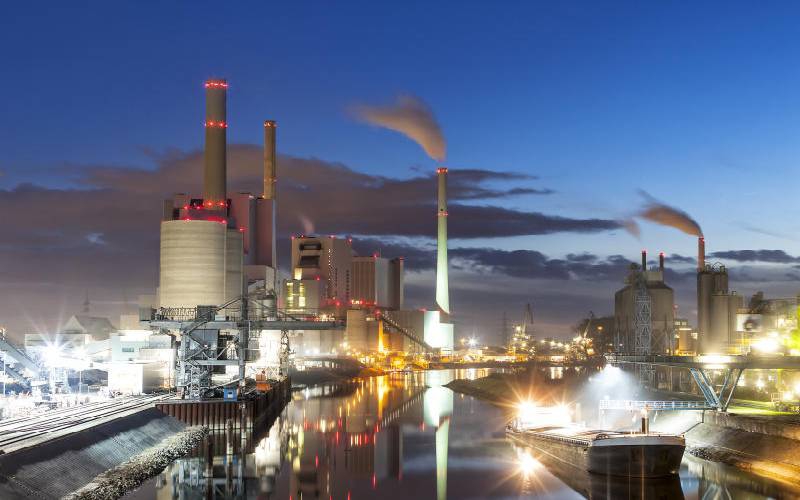 The Government will delay the Lamu coal-fired power plant to avoid a situation where Kenyans will end up paying for unused power if demand fails to keep up with the project's output. Construction of the plant, which was expected to start last year but has stalled due to litigation, might face further delays due to concerns that the country's installed electricity generating capacity might surpass demand. Also affected is the planned Liquefied Natural Gas (LNG) plant that was planned for construction in Mombasa at a cost of Sh150 billion. The Ministry of Energy now wants the two plants to slow down development to ensure that supply matches demand.
SEE ALSO: Lamu Governor summoned by EACC
Energy Principal Secretary Joseph Njoroge said the coal plant will be built in the next four to five years as part of Government strategy to delay new power over cost concerns. "When we launched the 5000 megawatts plan it was based on projected double-digit growth annually but that did not happen so we have managed to delay the LNG plant and the coal plant which was actually to come last year but will take the next four to five years," he said. Dr Njoroge was reacting to a report by US-based Institute for Energy Economics and Financial Analysis (IEEFA) that indicated Kenya would part with at least Sh900 billion as capacity charge to the coal plant owners for connecting their generators to the rid. The amount would be due whether or not the plant is in operation and supplying energy to Kenya. "It will be done in three stages, each consisting of 350MW to ensure that it does not inflict financial challenges to the country and to the customers," the PS said.
SEE ALSO: New expressway will untie city traffic knots
He was speaking on the sidelines of the launch of a Sh4.7 billion loan facility extended by the World Bank to help the Government connect over 277,000 households and 1,100 public facilities to solar power. The programme targets 14 counties which are sparsely populated and away from the main grid with installation of 151 mini grids and standalone solar systems. Njoroge said the facility will help the Government offer incentives to clean energy companies to stock up appliances, provide solutions including cooking stoves, lighting installations and charging systems for low-income consumers. "We will help private sector borrow and sell inventories as well as consumer financing for households to allow households to pay within a reasonable time frame through pay-as-you-use modality," he said. Kenya has come under criticism for turning to coal when the rest of the world is focusing on clean energy. The Lamu coal project is owned by a consortium of Kenyans, Chinese and American firm General Electric.