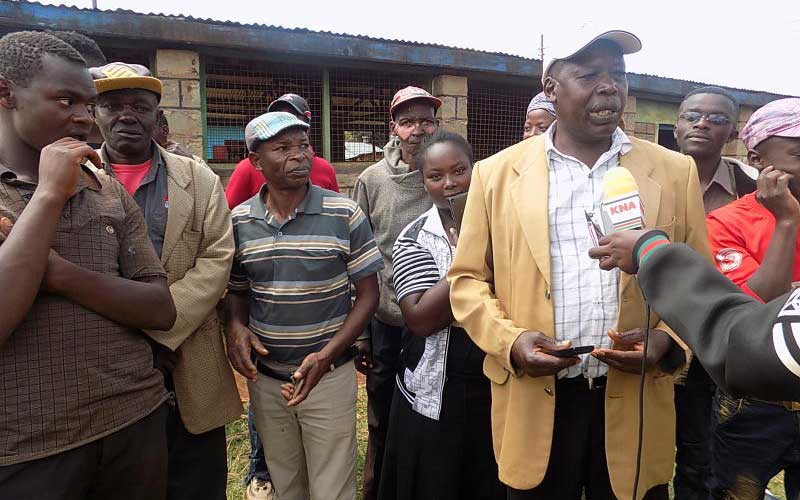 A stakeholder in the tea industry has called for caution in increasing monthly pay for green leaf delivered to factories to Sh20 from Sh15 as proposed by the Ministry of Agriculture. Joshua Kanake, a director at Rukuriri tea factory in Embu County, warned that a substantial increase would trigger an agitation for better wages by tea pickers, eventually eating into the enhanced pay for farmers. Mr Kanake recalled that when the monthly pay was adjusted upwards gradually from Sh9.50 to Sh10.50 then Sh12 and later to the current Sh15, each increment was matched by a rise in plucking costs. Addressing the Press in Embu town, Kanake said tea pluckers are currently paid Sh12 per kilo of green leaf in the area, which leaves a farmer with just Sh3.
SEE ALSO: Hope for Embu coffee farmers as Munya mulls Sh135m debt waiver
"Even the Sh3 is eaten up by deductions for top dressing fertiliser, chemicals, taxes and other expenses. In a way, the farmer only earns something that can help them during the mini-bonus and the bonus. It does not make sense to hike the monthly pay if it will reduce the bonus," he said.
Fixed pay
Kanake said farmers can have a fixed monthly pay of Sh16 as proposed by the Kenya Tea Development Agency (KTDA), a mini bonus of 50 per cent of the gross pay while the rest is paid out as the bonus after 12 months. Kanake also called for scrapping of Value Added Tax on tea, employment of agricultural extension officers and popularising of the beverage among youngsters to grow local market for tea and increase earnings for farmers. Last week, farmers from Mungania Tea Factory in Embu County welcomed KTDA's proposal for an increase of green leaf delivered to factories to Sh16, but to be matched with increase in the mini-bonus from Sh5 to Sh10 and an even better bonus.
SEE ALSO: Coffee farmers reap big as new factory adds value to harvest