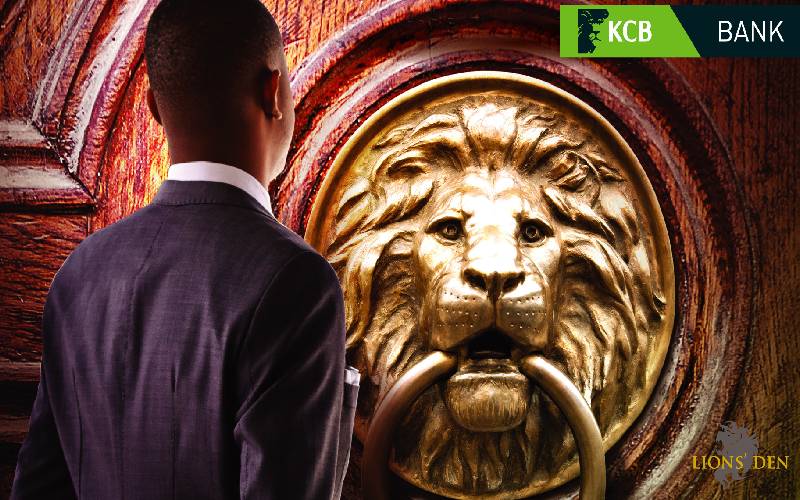 Are you tired of knocking on various doors? Weary of looking for a job? Exhausted of asking your peers, parents or siblings for cash to drive your budding business for an extra month? Worry not.
We got you. We understand the challenges being faced by the youth and that is why KCB Bank Kenya launched the KCB Lions' Den in 2016.
The reality TV series is part of the Bank's youth agenda to promote job creation and empowerment to achieve economic sustainability. Season 4 is here with us.
The mighty Lions of the jungle are looking for a new pride and you could just be their new business buddy.
Read More
The Lions have so far signed deals worth KShs. 219.4 million for the past 3 seasons.
This time, they come ready, hungry and eager to invest in the next big business.
We are therefore giving you another chance to redeem your prospective multi-million dollar business ideas is nigh.
This is your chance to show the world that product or service they never knew existed.
Do you have what it takes? You have 8 weeks from March 29, 2019. Submit an online application via www.kcb2jiajiri.com and apply for this life changing opportunity to empower yourself, both financially and intellectually.
You can also download the forms, fill and drop them at any KCB branch.
This is one of our responses to the youth unemployment challenge in Kenya.
May the Best Man or Woman Win! Let's meet at the Den!