Ever walked into a room and noticed how the colours have your emotions tinkering with excitement or drag you down?
Well, it has been proven that colour has the psychological ability to make your moods change in a split second! So what would make one choose one colour over another?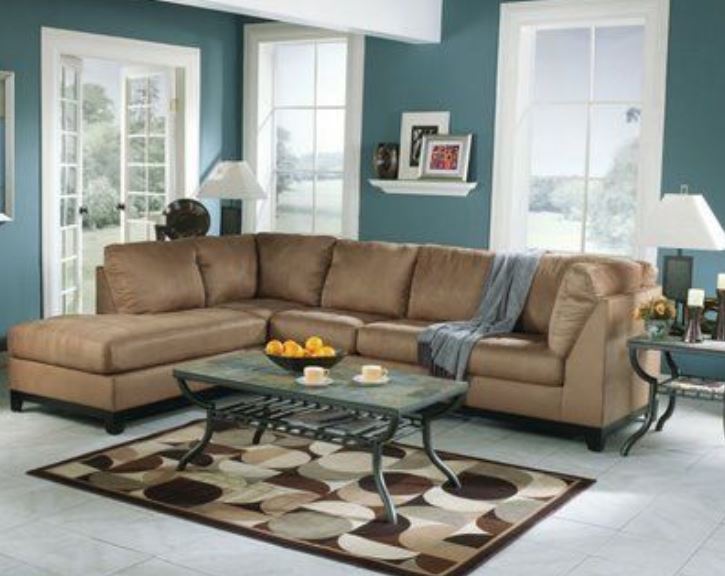 Brown and blue
A lighter shade of Brown can be used to create a rustic feel. Its contrasting effect to other colours allows for a warm, eco style and a calming feel. This colour brings class and finery to your space
Read More
Blue on the other hand has the ability to create an air of calm and relaxation.
Some exciting shades of blue that go well together are turquoise blue and navy blue as well as sky blue and royal blue.
Include blue hues on walls, especially the bathrooms, adult bedrooms and corridors.
Consider purchasing blue rugs and carpets, which go well with different hues of blue seats, cushions intertwined with hints of white décor pieces, all in a white background.
And blue is not just blue… we have nearly 400 shades of blue.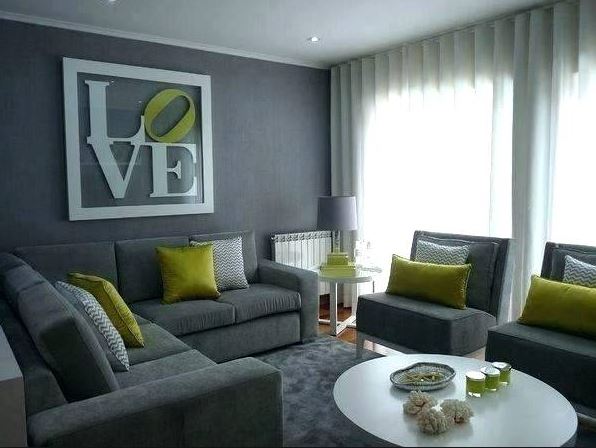 Green and Grey
If you wonder why green plants in homes give you a feeling of peace and calm, it is because many associate green with rejuvenation, restoration and healing. It allows you to feel secure and safe.
Different shades of green, such as emerald green, can be best suited for an air of luxury and elegance. The colours you can pair green with are shades of red, purple and orange.
Grey, many people view grey as a dull, uninviting color. However, did you know that if used correctly, grey can be a colour which conveys a trendy, fashionable look? Paired with white, green and brown colors it can bring out the beauty in grey. Apart from being a trendy color, grey gives off a feeling of inclusion, security and acceptance.
You could use it on sofa sets, dining tables, upholstery, rugs and carpets as well as curtains.
The trick to using grey in interior decor is to use shades that have hues of yellow or blue.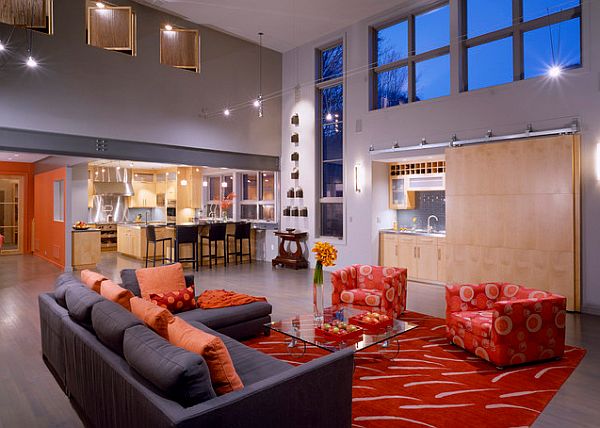 Red and orange
Red gives off qualities associated with love, excitement, beauty and happiness.
Depending on your culture, red is synonymous with positive energy, good luck and loyalty. You can use red in focal points such as a feature wall in the living room.
It can be added onto rugs, carpets, painted furniture, fabrics for the dining table, curtains and artwork pieces such as lamp shades.
Orange, given its vivid vibrant nature and saturation as well as richness, is a go to colour if you are looking to create an optimistic feel, a happy and playful vibe.
Orange is a colour you can splurge on the walls, furniture and art decor. Be careful not to overdo it as it is already loud. It is best suited for focal points such as receptions, living rooms and the kitchen.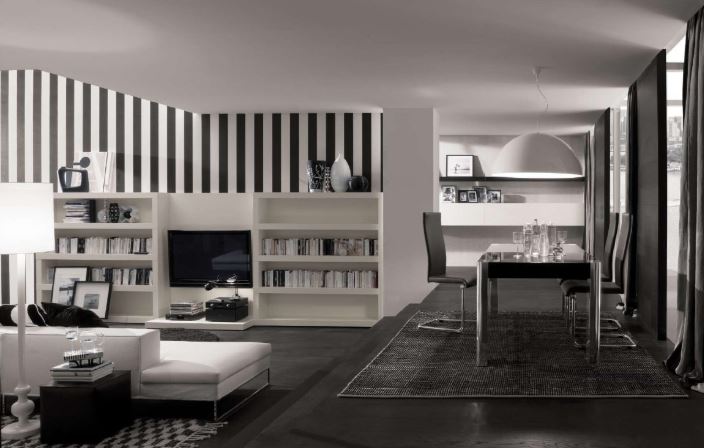 White and black
White is a colour that goes with just about anything. As much as it alludes to serenity, a pure and sophisticated feel, many do not ascribe to using it solely in interior decor.
White is often used as a colour meant to accentuate features on other interior pieces such as furniture and upholstery. The good thing about white is its versatility.
As for black, if used well in a room with natural light, it can be transformed to create a contrast to the rest of the room. It is best used in small intimate spaces. They include window frames, doors, and staircases. It can also be used on curtains, rugs cushions or a dining table. Black, used properly, gives an air of bold sophistication.
- The writer is Basco Paints Managing Director