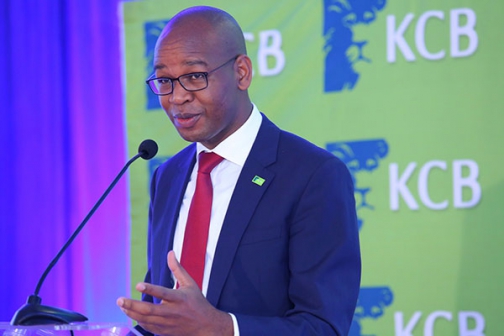 NAIROBI, KENYA: KCB Group has posted Sh12.1 billion profit after tax on the first half of 2018, an 18 per cent growth from a similar period last year.
The loan book expanded 4 per cent to Sh421.5 billion, with net loans and advances going up by 4 per cent to Sh421.5billion from Sh406.9billion.
The lender's deposits hit Sh525 billion from Sh482.8 billion, a nine percent jump, resulting in an improved liquidity position.
Following the results, the Board of Directors approved a payment of an interim dividend of Shs1.00 per share. Shareholders will be paid the dividend in November 2018.
More to follow