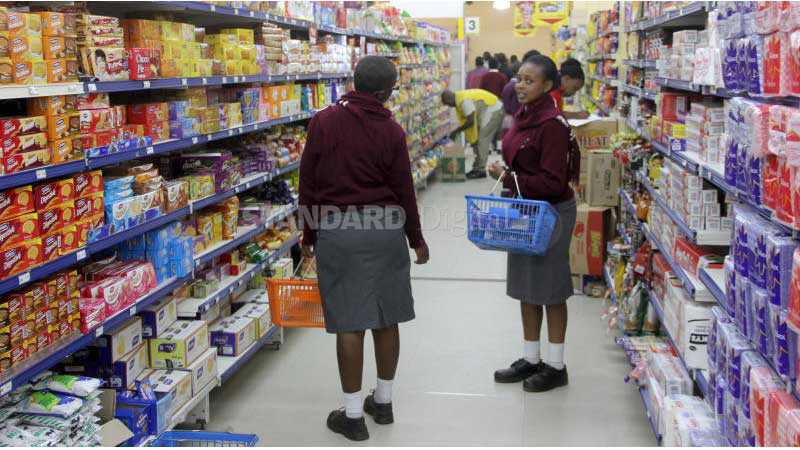 Milk and bread are among the basic items whose prices will rise sharply in July after enactment of planned broad changes on taxation laws that also touch companies. Applying a uniform rate of 16 per cent on all items would see the prices rise by a similar margin. A loaf of bread currently retailing at Sh50, for instance, could climb to Sh58. Poor households would be more exposed in the amendments with sweeping implications on many sectors, as the State seeks to raise Sh1.75 trillion in the next financial year.
SEE ALSO: MPs give and take as they pass tax Bill
Most basic commodities are not taxed to cushion the poor, but the changes that will be proposed in the national budget will end that. "We are looking at exemptions on several products that are widely consumed, but not on VAT such as milk, sugar, maize flour, wheat flour…," said Benson Korongo, a commissioner of Kenya Revenue Authority. He said the taxation review would help in raising additional revenues but could not immediately tell the amount targeted from the changes. Among the expected benefits of a uniform taxation regime, according to KRA, will be ease of application. KRA's target for the next financial year is 17 per cent over the near Sh1.5 trillion for the period ending June 30, a huge jump whose attainment would require tough measures.
SEE ALSO: Mystery of Sh2b alcohol 'stolen' as police watch
The proposal must get approval of the National Assembly. National Treasury Cabinet Secretary Henry Rotich will address the amendments in his budget speech. Unlike in the previous one, which was friendly to consumers largely because it fell in an election year, he would easily introduce any changes now - regardless of how the mwananchi will react. Already, Mr Rotich has indicated that cooking gas will also be subjected to VAT, which was suspended in December 2016. Consumer protection lobbies will definitely rise to criticise the tax hike, as it will affect the poor more disproportionately.