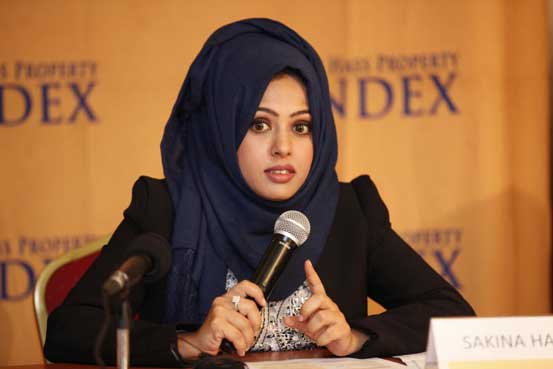 Four years ago, a budding entrepreneur used part of his savings to buy two parcels of land in Isinya, Kajiado County. Last year, the Nairobi-based businessman had hoped to sell one of the parcels, use the cash to build a three-bedroom family house and reinvest any balance in his logistics business.
Today, he is a disillusioned man. Due to last year's prolonged political period, he found it difficult to sell his land despite holding on to it for some time in the hope of a substantial price appreciation. "Those who wanted to buy gave me offers that were less than market prices. They all cited the political climate as the reason they did not want to invest more than what they were offering," he says.
Like the businessman, developers and prospective homeowners found last year's political climate in the country untenable for any meaningful investment. But few could predict that land, a commodity that has in most cases defied political pressure, would be affected.
While releasing the land price trends for 2017 on Tuesday, HassConsult's head of development, consulting and research Sakina Hassanali said land prices can no longer defy political risks. Historically, she said, land prices have defied the electioneering period as investors normally adopt a long-term view of the investment.
She said the uncertainty that gripped the market led to flattened land rates both in Nairobi's suburbs and in satellite towns. Adding to the suppressed land market was the Supreme Court ruling that nullified the August 8, 2017 presidential election and called for a repeat election. This, she said, caught even seasoned investors off-guard.
For example, land prices in Nairobi's suburbs increased by 3.32 per cent while asking prices in satellite towns increased by 5.43 per cent in 2017, marking the lowest price appreciation of land since the company launched the index.
"Land has traditionally defied political risk, which is short-term but the repeat poll introduced a new level of risk that had not been factored in by the market. The wait-and-see approach was prolonged by fears that it could extend even further, putting a break on activity in the land market," said Hassanali.
Sector analysts say what the land market went through during the electioneering period is similar to what it witnessed in 2007-2008. The most hit was the Rift Valley region where land values plummeted as non-locals relocated to safer areas.
"In 2007-2008, many in the Rift Valley saw title deeds as insecure documents, a view that affected land transactions. Many of those who left never went back to claim their property that had been grabbed. Last year was different due to the prolonged period," says Dr Mwenda Makathimo, executive director at the Land Development and Governance Institute.
According to Dr Makathimo, investors were not willing to close big deals or take substantial loans, especially during the last half of the year when political heat was at the peak. He says land transactions, though long-term, are huge capital investments that are not easily reversible should political affairs go wrong.
"People did not know whether the elections would bring stability hence the reduction in transactions. Again, the entire political period was longer than normal, with the idea of a repeat election adding to heightened uncertainty," he says.
A stable government, adds Makathimo, translates into guaranteed economic activity. Guaranteed activity, on the other hand, means predictable returns: "Even foreigners are attracted by stability in government."
However, it was not all gloom for the land segment. The large infrastructure developments undertaken by the government saw several Nairobi suburbs and some satellite towns perform better in terms of land transactions.
According to the HassConsult's Quarter 4 report, Donholm was the best performing suburb, with land prices increasing by 12.2 per cent over the year, while Kitengela was the best performing satellite town, with prices increasing by 16.6 per cent over the same period.
"Donholm's performance is the result of the suburb opening up following completion of the Outer Ring Road expansion. The Kitengela suburb is similarly benefiting from expansion of infrastructure projects that will make the area more accessible," said the report.
At an average asking price of Sh11.3 million per acre, Kitengela still offers an attractive entry point for land investors when compared to other satellite towns such as Ruaka. Ruaka is the most expensive satellite town, with an acre going for Sh83.1 million. This makes it attractive to long-term investors. Nairobi's Upper Hill remains the most expensive suburb, with the asking price for an acre currently standing at Sh551 million.
Despite the suppressed activity last year, players in the sector expect the land market to pick up owing to government-led projects such as the much-touted "Big Four" of which housing is critical. The government intends to create an environment that will lead to the construction of 500,000 units in the next five years.
"The government's plan to construct at least 500,000 affordable units over the next five years will spur other private developers to move to areas where these houses will be put up as they seek to take advantage of the expected supporting infrastructure," said Hassanali.