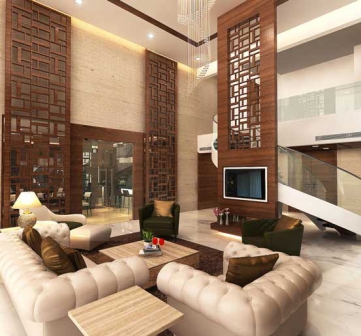 The Kenyan hospitality industry has in recent times witnessed a flurry of construction activity as traditional hotels try to reclaim their position in the wake of stiff competition from global brands. Some of the hotels that have operated in Kenya for decades are splashing billions in a move that means more than just the replacement of furniture and mattresses. The works range from expansion and refurbishment of existing facilities to the construction of new facilities adjacent to current ones or in separate sites. Recently, Crowne Plaza in Upper Hill, Nairobi, opened a 15-floor mixed-use annex reportedly developed at Sh5 billion. With the new looks, these hotels hope to take the battle right at the doorsteps of the new kids on the block: global chains that have taken the local hospitality industry by storm.
SEE ALSO: Uhuru announces Sh2b support to hotels as mass layoffs rock sector
Take the case of the 183-room Nairobi Serena Hotel, which is a member of Leading Hotels of the World. Over the years, the hotel has won a number of national and international awards and accolades, including being consistently voted as Nairobi's leading business hotel. According to Rosemary Mugambi, Serena's regional sales and marketing director, the hotel is presently undergoing an expansion and refurbishment to the tune of $23.5 million (Sh2.4 billion) The hotel will see its room inventory increase to 199 with the addition of a new floor of guest rooms and suites. The existing rooms are being reconfigured and upgraded by either enhancing current features or installing new ones. "We are installing soundproof windows for better guest comfort, installing energy-efficient air conditioning system and extending bathroom facilities. The rooms will also have a High Definition Multimedia Interface (HDMI) plug-in for superior entertainment," says Mugambi. Other facilities include a new ballroom, a parking silo for 120 cars, a new executive lounge, a new specialty restaurant, redesigned front of house areas and refitted back of house areas.