Konza tech city breaks ground March
Construction of the first phase at Kenya's Konza technology city will begin in March finally setting on course the development of the multi-billion venture.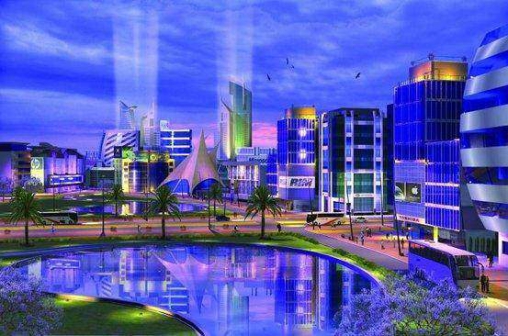 The State has announced that the groundbreaking of the city's Sh1.2 billion administrative headquarters will begin in March this year in an apparent move to address skeptics and reports that the project has stalled.
Konza Technology City Development Authority (KoTDA) CEO Eng John Tanui said the first phase constituting 21 parcels of land on 60 acres is ready for investment starting this year.
"We will be doing the groundbreaking of Sh1.2 billion mixed use facility to host our offices, commercial and residential units in March this year as well as putting up the first schools," said Eng Tanui.
"In addition to this, we are completing the design for the provision of utilities including waste water management, street lighting, water, power and Internet systems to ensure that these are laid out in the right way before construction of the same begins in the next financial year," he said.
The Konza city development project was launched by former President Mwai Kibaki in 2008 as a Vision 2030 project but has since been mired by skepticism on its viability and timing.
The government has now come out to dispel notions that the project has stalled insisting that everything is on course. "Over the years we have received over 300 expressions of interest but at the end of this month we will know for sure how many of these will actually be putting in work at the park," explained Mr Tanui.
"At the end of this month we will also be announcing the winning bidder who will be allocated land to set up a school whose construction we expect to start in this financial year," he said.
The government further renewed its calls for investors to take up space in the technology part, which is anticipated to host the largest technology hub in East and Central Africa.
Information and Communication Cabinet Secretary Mr Joe Mucheru said the government will be accelerating the progress of the city in the current financial year promising a favourable regulatory environment.
"We are hopeful that more investment partnerships will come forth and we want to ensure that regulation and policy that we develop are not prohibitive because we want such investors to set up base in Kenya," said Mr Mucheru.
KoTDA is offering up 24 parcels of land to investors in the first phase of the project and will see an initial 60 acres of land put under development.
Eng Tanui says Konza Techno City will soon be open for people to live and work within its environs with the first phase of the project expected to cater for the needs of over 10,000 residents.
It is expected that the first phase of development will be ready for occupation by April 2017. People will be able to live and work within Konza. This presents massive opportunities to invest in social amenities such as schools, hospitals and both residential and commercial property.
The World renown Korean Advanced Institute of Science and Technology is among top universities that intend to set up shop in Konza Techno City. KoTDA hopes to leverage on institutions of high learning to drive innovation and reposition Konza Techno City as the Premier ICT Hub for the continent.