Government allocates Sh7 billion for Covid-19 vaccines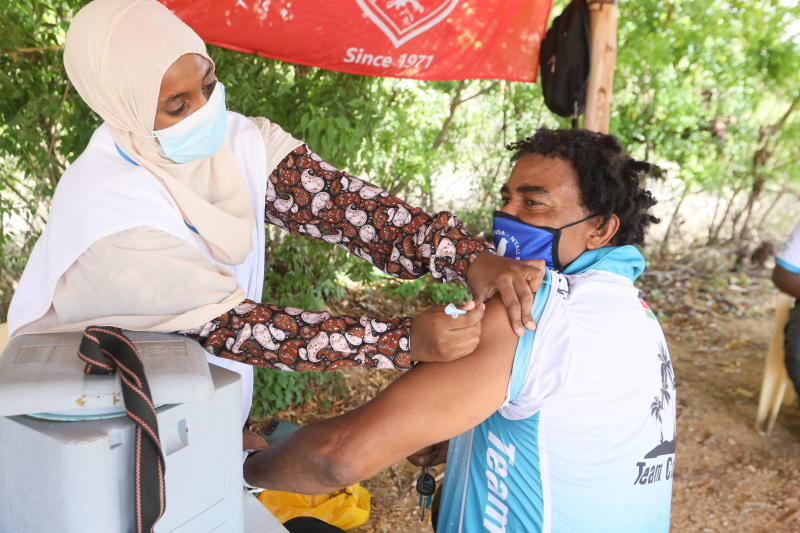 The government has allocated at least Sh7 billion for procurement of Covid-19 vaccines this financial year.
The National Treasury Cabinet Secretary Ukur Yatani said yesterday there was more allocation for the vaccines in the next fiscal year to ensure continuous inoculation in the fight against the pandemic.
The CS noted that the vaccines will be procured from different manufactures to avoid the possibility of missing out due to high global demand that has occasioned long queues in the distribution chain.
"It is true we made provisions for the purchase of vaccines for this and the next financial year. We have made all necessary planning and budgeting for the same," said Mr Yatani.
"I cannot tell the exact amount, but I know this financial year we have made a provision of over Sh7 billion and for next year a figure higher than for this year," he added.
The CS made the remarks when he appeared before the Senate Health Committee yesterday.
There are fears by those who have already taken the first jab that they could miss out on the second dose due to the distribution challenges.
"We are not targeting only one particular vaccine because of the challenge of supply. Based on that we have looked at diversity in terms of source of supply and have made provision for continuous vaccination," he said.
At the same time, the CS told the senators that the government was considering local production of anti-retroviral drugs (ARVs) to reduce over reliance on donors following the recent standoff with the United States Agency for International Development (USAid).
Yatani yesterday said the government was pushing for a Public Private Partnership (PPP) for manufacturing of HIV and tuberculosis drugs in the country.
"Public and Private Investment in the production of drugs in the country. This is being done through enhanced enabling environment for private sector investment in this critical sector," he said.
The CS disclosed that the government was engaging the private sector in order to agree on the necessary incentives required to facilitate local manufacturing of drugs.
A row between Kenya and USAid occasioned shortage of ARVs after the agency refused to release the drugs for distribution across the country.
The CS said the government has since established that the drugs were imported to Kenya without a formal engagement framework.
"In order to facilitate clearance, the drugs were consigned to the American Embassy as a stop gap measure in order to save the situation pending the conclusion of the formal engagement framework," said Yatani.
According to USAid, the delay in the formalisation of the framework was partly occasioned by the elections in the United States.
To prevent such a standoff in future, Yatani said both parties should adhere to the provisions of the financing agreements, particularly on the settlement of disputes and termination clauses.