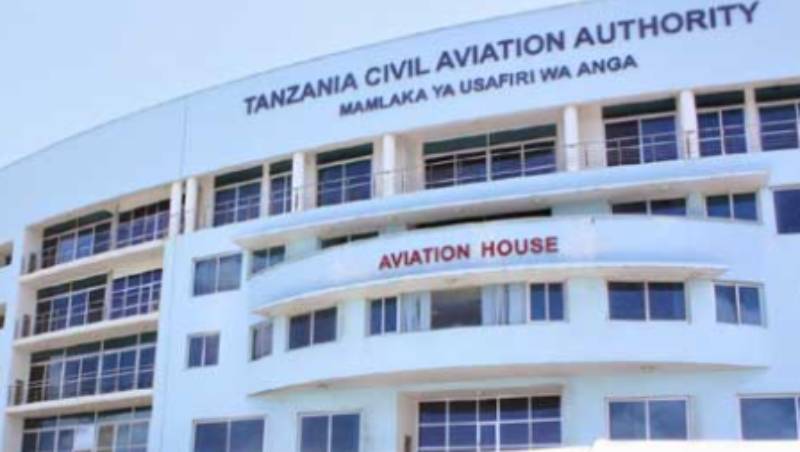 The Tanzanian government has lifted the ban imposed on the Kenyan flights.
While citing the Kenya Civil Aviation latest circular to exempt the 14-day mandatory quarantine, upon arrival into the country, the Tanzania Civil Aviation Authority (TCAA), said it had reciprocated Kenya's show of goodwill.
"Given that, and on a reciprocal basis, the United Republic of Tanzania has now lifted the suspension of all Kenyan operators," read a statement from the TCAA Director General Hamza Johari.
The move now allows all Kenyan operators, including, Kenya Airways, Fly 540 Limited, SafariLink Aviation, and AirKenya Express Limited, among others to operate and land in Tanzania.
Read More
Johari also said the new directive will take effect with immediately, upon the receipt of the statement by the Kenyan government.
The new direction, which is a sigh of relief to air travelers, comes barely a day, after Kenya, seemingly, decided to pull back on its hardline position on Tanzania's way of handling the coronavirus pandemic.
Over 147 countries, will now be able to fly in and out of Kenya, after the Kenya Civil Aviation Authority (KCAA), including East African member states of Rwanda, Uganda, South Sudan, Burundi, and now Tanzania on the list.
The two-month-long row between the two countries had sparked diplomatic concerns that saw the ministry of foreign affairs engage discussion after the relationship between the neighbors soured.
About three weeks ago, TCAA had issued a statement to the effect, nullifying the license of three Kenyan airlines from its airspace.
"Reference is made to the approval for your summer schedule application extended to Air Kenya Express. The approval was granted to Air Kenya for scheduled flight operations between Nairobi and Kilimanjaro with effect from March 27 to October 25. However, we regret to inform you that this approval is hereby nullified," TCAA Director-General Hamza Johari said in a letter to the Air Kenya's operations manager.
The Tanzanian government has had a lot of indifference in the handling of the Covid-19 crisis. Many guidelines on combatting the spread of the virus, including wearing of masks, social distancing, and several other guidelines thrown to the wind.
President John Pombe Magufuli had previously declared Tanzania coronavirus- free, with the last data on the nation's Covid-19 situation coming about five months ago.