Coronavirus disease (Covid-19) pandemic is reported to be the greatest global challenge since the second world war.
For those born after the war, like me - an 80s generation (millennials), the current crisis is unlike anything we have ever experienced in our lifetime.
Since its outbreak in China late last year, Covid-19 has left a trail of suffering in all corners of the world.
According to the World Health Organization, as of April 27, 2020, at least 2.8 million people have been infected, in over 185 countries and territories, including more than 196,000 (7%) deaths.
In terms of the infection cases and number of deaths, wealthy countries especially United States of America (US), Italy and Spain have been hit the hardest.
Read More
In addition to the high death toll, the high rate of infection and the infectious nature of COVID-19 has put enormous pressure on healthcare systems in terms of available space and treatment facilities – ventilators for the patients and the personal protection equipment for the health workers.
To save lives and prevent healthcare systems from crushing, governments have implemented different measures such as encouraging people working in non-essential services to work from home, partial or full lockdown of cities, suspension of flights, and closure of sporting events, concerts, schools, churches, mosques, bars and restaurants, commonly termed as social distancing orders.
While imperative, due to reduction in working hours and wages, closure of businesses following restriction of people and goods resulting from these measures are having devastating economic implications.
Based on preliminary analyses, International Labour Organization (ILO) estimated approximately 25 million people could lose their job globally as a result, 3 million more than during the 2008-2009 global financial crisis.
In the US, three months in since the outbreak in the US, an estimated 26 million people have become unemployed, implying the global job loss will considerably exceed the ILO estimation.
While most developing countries such as Kenya have recorded significantly few infection cases and deaths, the numbers are rising daily.
To put into perspective the potential Covid-19 pandemic healthcare and economic implication in Kenya, and the response policies, the current situation in the country need to be reviewed in the context of what is happening elsewhere in the world and taking a note on advice from global health experts.
So far (April 27, 2020), Kenya has 363 confirmed cases of Covid-19, including 14 deaths and 114 recovered cases.
In total, the government has tested 17,992. In a country of over 49 million people, this is considerably low number especially because widespread testing is considered the first line of defense against to fight the virus. In the US, President Trump has being heavily criticized for not ramping up testing and thereby being blame for the explosion of cases and deaths in the country.
Nevertheless, Kenya being a developing country, it is understandable that the cost of testing is high and involves competition with wealthy nations. In April 9, 2020, New York Times reported that due to scramble for supplies involving western countries such as US and European nations, countries in Africa and Latin America are unable to secure enough of the needed materials and equipment.
That said, should there be a surge in infection rate and hospitalization, Kenya and other developing countries will struggle immensely due to the fact that the healthcare system in the country is fragile.
Furthermore, amid high demand for intensive care COVID-19 patients seen in the developed nations, despite being the fastest growing economy in East Africa, Kenya has only 518 beds for critical care, which is obviously worrying.
The capacity of the Kenyan healthcare system to handle Covid-19 pandemic as well as the people's ability to secure treatment is a major concern.
Covid-19 aside, most Kenyan low-income earners, who constitutes the majority of the population, can barely afford regular treatment.
Given a higher chance of hospitalization in a country where majority do not have a have a healthcare plan, accessing Covid-19 related medical services in the context of high demand will be a challenge.
For the Kenyan with health insurance through their jobs, a significant proportion has lost the cover alongside their employment, due to lockdown and other measures the government has put in place.
Those who have been working in the informal sector or running a business that have closed, income loss means they would be unable to pay for their healthcare.
Furthermore, as earlier indicated, given increased competition for medical supplies, securing enough and at the required time to meet the demand of high number of cases would likely be a difficult task.
Some people have argued that Covid-19 is an equalizer in the sense that both the rich and the poor are getting sick, and that due to travel ban and other countries struggle, the western would have to get their medical help within the country.
Unfortunately, as seen in the US, the disease is disproportionately impact poor. As such, in the event of an influx of patients in the country, wealthy citizens are more likely to get priority for treatment due to their resources and better connections.
Presently, it is reported that only suspected cases are being tested for free but for individual private tests, through Pathologist Lancet Kenya, it cost up to Ksh. 13000 as was reported in Daily Business on March 27, 2020.
While not downplaying Covid-19 impact on the loss of lives, it is argued that economic fallout from the disease will be worse, especially due to the ongoing social distancing related orders.
According to Financial Times, in the developing nations, Covid-19 lockdown cure could be worse than the disease in that in case of economic crush, there would be emergence of silent killers such as malnutrition, diarrhea, infant mortality among others.
Indeed, many are already struggling to make ends meet following loss of jobs or part of income due to pay cuts, business closure such as bars, restaurants and churches. Following the lockdown in Nairobi, Mombasa, and Kilifi and Kwale counties, the most extreme measure yet, there has been a restriction in movement of good and people in and out of these regions that for many functions as business hubs.
There is a high chance that food and other essential product will start to become unavailable or grow more expensive if the social distancing measures persists.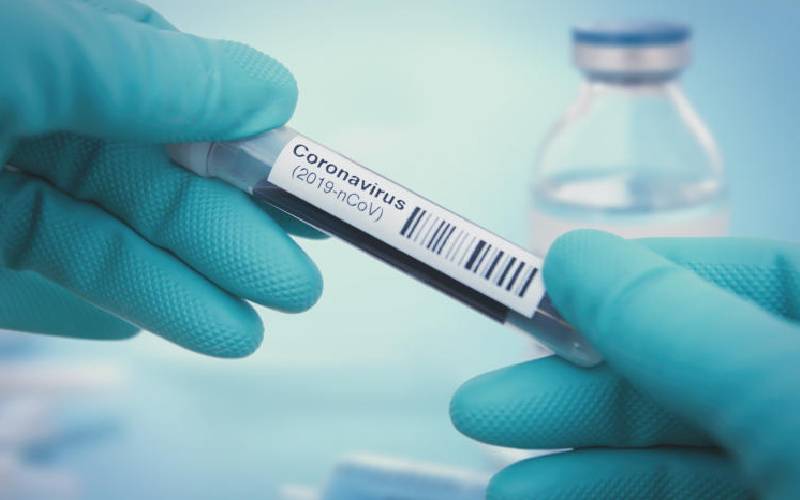 To help governments address the economic implication of Covid-19, ILO has proposed measures to protect the economy and employment including extending social protection, supporting employment retention through short-time work, paid leave and other subsidies, financial and tax relief, including for micro, small and medium-sized enterprises.
Other efforts relate to fiscal and monetary policy such as lending and financial support for specific sectors. Western countries in Europe and Northern America have already taken up these measures.
The Netherlands, for instance, proposed a stimulus package to support the business community by injecting between 10 and 20 billion euros over the course of the next three months.
The Dutch government is also keen to work with municipalities to reduce local tax burdens that companies face, and to make sure that local arts and culture organizations are still able to survive, particularly because of the national ban on gatherings.
There are also discussions on compensation to cafes, restaurants and travel sectors. In the US, the Senate passed US$2 trillion package aimed at aiding businesses, workers and the healthcare system affected by the pandemic.
In Kenya, besides the much welcome the Kshs. 40 billion (US$ 377 million) package the government has announced to support the poor and vulnerable families, tax and credit relief, and lowering of VAT and corporate tax for those still employed and running businesses respectively, no economic support has been promised for the rest of Kenyans.
The specifics on the relief package i.e. to whom, when and how with respect to the poor and vulnerable remain unsubstantiated.
As things stands, unlike in the western nations where governments have set aside billions of euros and trillions of dollars to bail out their economies relating to job losses, business closures among other responses in uncertain times, Kenya does not have such plan in place.
Those of us who can no longer meet our basic needs in the current crisis are forced to rely on our social networks that presently are heavily stressed, if we are lucky to have one.
The current scenario in Kenya highlight a significant inadequacy of our country to address its taxpayers needs and to safeguard people's welfare in times of economic crises.
When we get through the crisis, and we will, it will be a high time to put up strong policy in place such as strong those aimed at building a social protection plan as seen elsewhere in the western countries like the Netherlands.
-The writer is a PhD candidate at Utrecht University