Muluka: Hatred of certain people must not be in our space today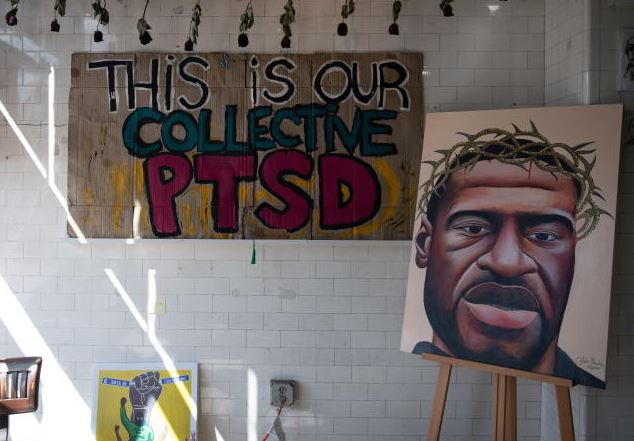 They named him badly. And he lived up to his bad name, Derek Chauvin. Before him, there was another Chauvin, Nicolas Chauvin. He served in the French army, under Napoleon Bonaparte, and fought gallantly in the Napoleonic Wars (1803 – 1815). Nicolas met his disaster with Bonaparte in the Battle of Waterloo. Here, his commander was captured and taken hostage.
Now Nicolas Chauvin was the ultimate symbol of aggressive patriotism. His support for the French cause, and for his commander, was extreme. From his name, Chauvin, was derived the notion of chauvinism. An excessive-to-unbridled dedication to an identity group. The sort of dedication that triggers aggressive superiority. Humankind has, accordingly, travelled through the past 207 years with the idea of chauvinism.
On 25 May last year, it was dramatised in a Minneapolis street, in Minnesota USA. Derik Chauvin, a White supremacist policeman, killed George Floyd, a Black American. He knelt on his neck for nine minutes and a half. Chauvin was tried from March 8 to April 20. The jury found him guilty on all three charges against him. He is in the cooler, awaiting sentence in June.
They named him to be a chauvinist. And he has not disappointed. His former boss at a nightclub, where he moonlighted as a guard when off duty, described him as unnecessarily aggressive to Black clients. He is lined up for years of reflection, eating the bread of sorrow and drinking the water of affliction. Beware chauvinism, whatever its guise – race, gender, religion, ethnicity, whatever. For, as they say, the serpent hisses where the sweet birds sing.
Away from Chauvin and his sorrows, is the remarkable speed, spice and credence of the trial. The reprobate was arrested on 29 May 2020. Before that, he was dismissed from the Minnesota police department a day after the murder. The trial lasted six weeks. The jury returned its verdict within two days. In under a year, a ne'er-do-well was arrested, bailed, tried and found guilty. The question begs. When will this efficiency find my country? Or, perhaps, I am just the child of a lesser god, in a lesser country, with lesser leaders.
In my country, journalists may drop the bombshell of gun-running by isolated individual thugs in the National Police Service. They may provide all the evidence. No, not the evidence, all the proof. Rather than hail their good work, the DCI will take offence. He will accuse them of malice. They want to malign the police. Yet, in my best mind, I know the difference between an institution and individual crooks who may work there. Come on, Mr George Kinoti, be a gentleman. Don't give us that line. We want to see action, not crying wolf.
While Mr Kinoti has been grouching, the Judicial Service Commission has been looking for the person to head it. It is a curious one, this one. I don't understand it. How does a senior private interview a general for a job? How do you interview your commander? And the day-long thing leaves your head bowed. It smacks of axe-grinding, witch-hunting and fishing for dirty linen, on national television. I sincerely don't know what it's meant to achieve. Someone, please, find a new way of recruiting Supreme Court judges.
And, aha! Reggae is sick. They said nobody could stop it. But, look, Reggae is in trouble! So even the owners don't seem to know which of the scripts is the right one? I asked them, in this column, to publish and publicise it.
They called me funny names. Today, they are saying that different versions of the script landed in different county assemblies, and in the National Assembly and in the Senate, too. Ustadh Shaaban Bin Robert should hear about this. My country is the true place called Nchi ya Kusadikika.
-The writer is a strategic public communications advisor.
www.barrackmuluka.co.ke