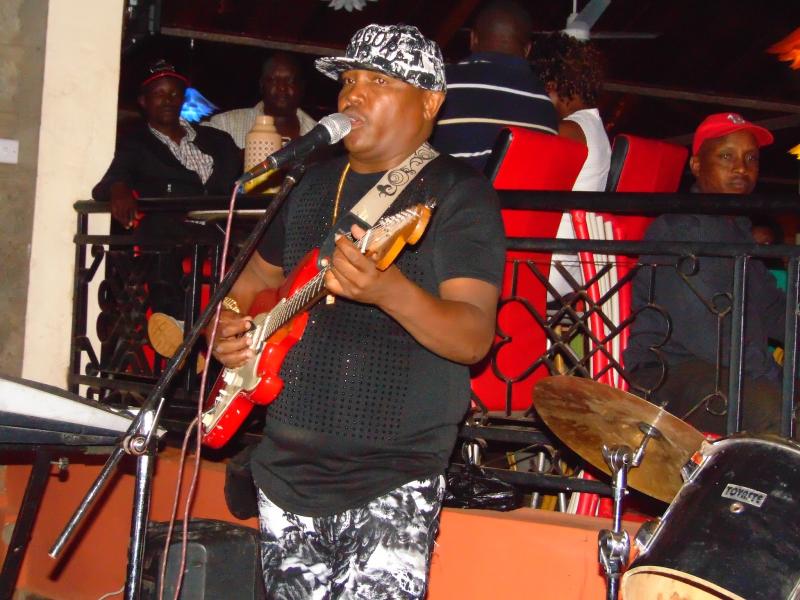 Mike Rua (pictured), the self-proclaimed king of Mugithi, says he lives for the vulgar. Rua, who has built his popularity in the music industry by spitting lyrics that raise more than eyebrows on stage, says he cannot change his style of music.
He says his attempt to tone down has seen him clash with his fans. He now says he will take it a notch higher and his new composition will be even more lewd.
He recalls how in 2012, during a music tour in Dubai, police were called on him on allegations that he was impersonating Mike Rua.
After a two-hour performance at an event attended by hundreds of Kenyans in the diaspora, Rua was accosted by the police. A fan had complained that the man who performed was not Rua.
Police told him that the Rua the fans knew and the Rua who had performed that night were two different people.
They felt they had not received a good dose of his music after he decided to tone down his wordings.
The same message has been told by his fans in Nairobi who have asked him to go back to the original Rua – the man who spits venom on stage. "This is what my fans want. I have to give them what they demand for otherwise I will be out of business," he says.
The Kikuyu benga artiste is, however, bidding good bye to performing songs composed by other musicians.
He says he has in the past found himself brushing shoulders with the police over copyright infringement.
Rua has risen to fame by remixing compositions by other musicians, which he twists to make almost a new composition.
Tinge of vulgarities
He says remixing will now be a thing of the past.
He has hit the studio to record new songs, including one titled Kiarie, which is already out. And true to his spirit and motto, he has spiced up the new album with a tinge of vulgarities.
In an interview with the Saturday Standard at his Syokimau home, Rua says media houses had at first almost shunned the composition on the basis that it was lewd.
But things changed when the album, which is complete with a video, became a hit on social media and is now popularly played in many vernacular FM radio stations.
Rua says 'Kiarie', which in Kikuyu means wide, is based on his real life experience.
It is the story of a young man, struggling to make it in life and ends up cohabiting with a sugar mummy.
And the sugar mummy at times confuses him (Rua) with Kiarie.
But this is not all about the song as is expected of Rua. He tantalises the composition with a hidden message of his love life to the sugar mummy and there in fits the hidden message of 'Kiarie'.
Upcoming musicians
The composition leaves it to the listener to decode which 'Kiarie' he is referring to.
Apart from Rua, other upcoming Kikuyu musicians such as Samuel Ndirangu, alias Samido, are giving the veterans a run for their money.
Samido is famed for his songs Wendo wi Cama (love is sweet) and Murata wa Ngai (Friend of God), which have been topping the FM airwaves. He did Wendo wi Cama together with Joys wa Mama.
Jose Gatutura is another sensation.
The musical star of the Machete hit maker has been rising with every new release.
Among his prominent songs are Tuirio twega (good food), Mwari wa Muthamaki (Daughter of a king) and Haha ni Gute (this is vanity).