Kenyan spins his way to a popular DJ in Germany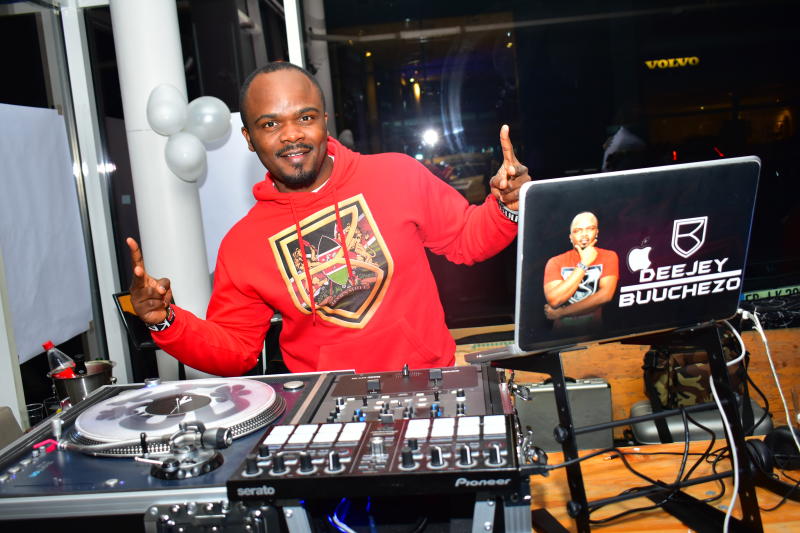 He might not be known back at home but Mr Kennedy Buchichi Masinde is a popular name in Germany's entertainment circles.
Known as DJ Buuchezo, Buchichi was invited by his sister to Germany in November 2006 to work as a volunteer caregiver, which he did until 2009.
"When I migrated from Frankfurt to Rodgau, a Kenyan friend gave me an opportunity to play in his club and that's how my popularity started growing. Now I'm booked all through up to September," he says.
"I have loved music since I was young, but I never thought I would be a DJ. I went to Youtube to try to learn and keep busy after work. I downloaded a DJing software and started training myself in the house. Years later, I got friends who liked what I was doing and they would invite me to go and play in their functions," says Buuchezo.
The father of two lives in Germany with his two sisters and two brothers.
In Germany, he joined a college for a technical course and now works as air conditioning expert for some company.
Buuchezo was born in Vihiga County and attended Khalsa Primary and Moi Avenue Primary schools in Nairobi before proceeding to Dagoretti High School for his secondary education. After sitting hisKCSE exam, his sister invited him to Germany.
He says one of the challenges he encountered initially was language barrier but today he speaks fluent German.
"Kenyan music is also not popular in Germany," says Bucheezo, who also plays in various clubs in the cities of Berlin, Cologne and Hamburg, and has also been invited to DJ in France, Sweden, Austria, among other countries.
Asked how he juggles between work and DJing, he says, "I have a good boss who is understanding. If I have bookings, I inform him in advance and he always allows me to take time off. However, there are shows I have missed because of work."
He prides in having performed for artistes Akothee, Otile Brown, Eddy Kenzo, Ali Kiba, Kidum, Davido, Sauti Soul, among others when they visited Germany.
DJing in Germany, he says, does not pay much, but there is an improvement unlike when he started.
"Now, even when I leave my current job, I can feed my family and pay bills from DJing. I now have my own equipment and am planning to enter into production. I also do clothing brand called Buuchezo Experience," says Buuchezo.
Asked about the secret to his good work, he says he interacts with his fans and keeps time when invited for an event.
"I relate well with my fans and sometimes I meet them after the functions and ask about my performance and how they liked it. I also interact with them on my social media pages," he says.
He says there is no shortcut to fame, but just hard work, being open to learning and friendly to all.
When he comes home, he does not perform and that is why he may not be known in Kenya. He however hopes to perform the next time he visits.
He also performs in corporate functions and parties.
DJ Buuchezo remembers Diamond and Sauiti Soul functions that he performed in as memorable.
"It was big and they are the ones that catapulted me to another level of my popularity because of the masses they pulled," he says.