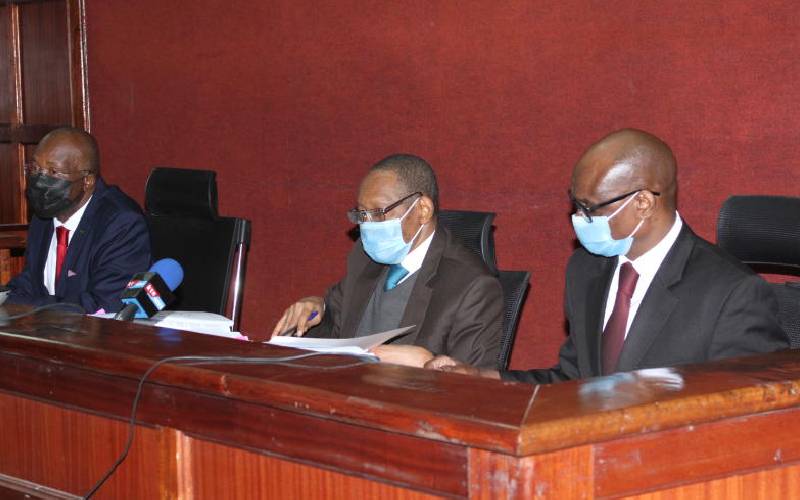 High Court judge William Musyoka said alternative dispute resolution mechanisms will help reduce the backlog in courts and ensure parties involved resolve issues amicably.
Speaking during a sensitisation event on alternative dispute resolution mechanism at Kakamega law court yesterday, Justice Musyoka regretted that the public had failed to fully adopt the mediation programme dubbed 'Court Annexed Mediation' introduced five years ago.
"The approach is not only cost-effective but also offers solutions for mutual benefit and preserves long-term relations between parties," said Justice Musyoka.
The mediation process is recognised in law and encouraged.
"Land cases are common in this region and the more we reproduce them, the more the cases will increase. I encourage families to dialogue," said Mr Dalmus Ohungo, a presiding land and environment judge.
According to Justice Ohungo, the courts have solved at least 45 cases through mediation within six months.
With the assistance of accredited mediators, the mediation is conducted in a confidential process to solve children cases, family, succession, employment, labour relations, and environment and land disputes among others.
Ms Grace Ambani, a beneficiary of the mediation process, said it is flexible and effective.
"The procedure is modified to fit parties' demands. It's a cost-effective process.