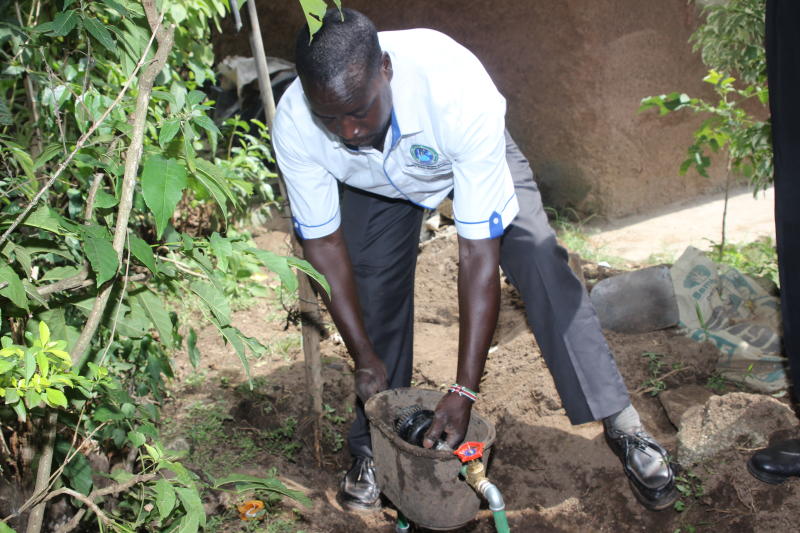 Kakamega County has unveiled a special inspection unit to deal with rampant water theft and meter tampering.
Kakamega County Water and Sanitation Company (KACWASCO) CEO, Ms Christabel Ashiono, said they have set up a team that will be patrolling towns across the county to check on illegal connections with a focus on informal settlement areas.
The water company indicated that it has been losing Sh180 million annually due to illegal connections and water theft occasioned by water cartels.
Ms Ashiono said that the inspection comprising county enforcement officers will be conducting impromptu and scheduled inspections in areas where illegal water connections are rampant.
"The enforcement unit has been going round to check meters, besides inspecting the water mainline just to ensure there is no blockage of the water system. So far, we have arrested a number of culprits," said Ms Ashiono.
The water company boss said water theft cases have been rampant in Amalemba, Shikoti, Jua Kali and Kenfico estates, adding that they have managed to reduce the illegal water connection in those areas by almost 90 per cent and repossessed many faulty meters.
The company has also rolled out a plan to connect 10,000 households within Kakamega town to smart meters.
Ms Ashiono said the move is to ensure they seal loopholes in a bid to raise revenue collection with already 50 smart metres being connected on a pilot project.