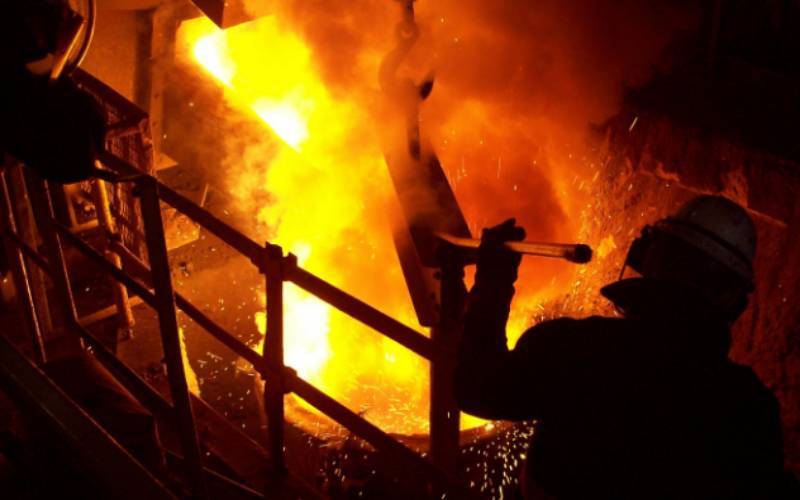 Blue Nile Rolling Mills where a 34-year-old man fell into a steel boiler and lost his life has remained tight-lipped over the incident.
The management is yet to issue a statement on the death of Caleb Otieno who fell into the smelting machine at 1pm last Friday and died on the spot.
On Sunday, the family received the remains of Otieno.
Micheal Orao, the family spokesperson, told The Standard that the family met with the top management on Tuesday where the company agreed to cater for burial expenses.
Orao said the meeting was attended by the company's chairman, human resource manager, head of the worker's union at the company and an officer from the Director of Criminal Investigations, Thika.
"We had a meeting for about four hours... the company agreed to cater for all burial expenses," he said.
However, the family was left in the dark over the mode of compensation.
Orao said that the only commitment the company gave was that all employees have insurance cover for accidents at their place of work.
"It wasn't clear on how or when, but we have engaged a lawyer who will follow up on that," he said.
Burial arrangements have begun and friends and family members are meeting in Kiganjo, Thika.
Otieno will be buried at his father's home in Kisumu West on April 9.
Thika West Director of Criminal investigations Joseph Thuvi said an autopsy of the deceased will be conducted on Friday.
Some samples of the remains were also taken to the Government Chemist for analysis.