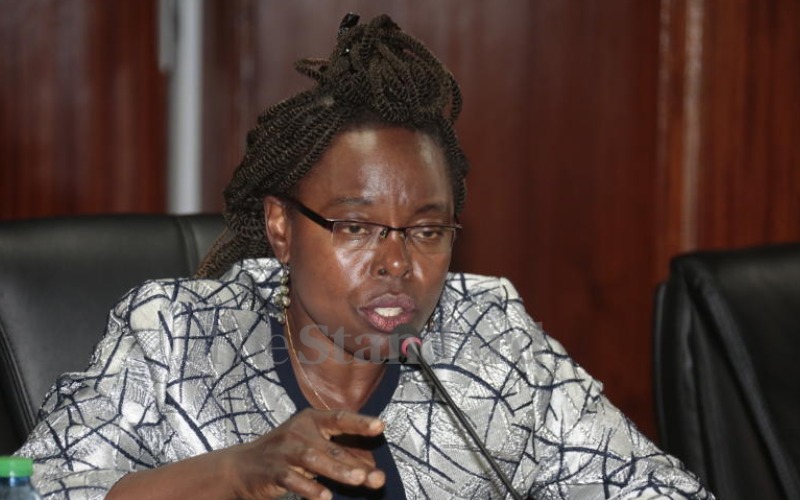 The Office of the Controller of Budget has commenced investigations into the alleged diversion of Sh560 million City Hall funds meant for staff employment benefits.
This comes after the Nairobi County Government employees last week issued a 21-day strike notice accusing the administration of diverting statutory deductions and union dues amounting to Sh490.47 million between October and December 2021, and staff claims for January 2022 totalling Sh70 million.
CoB Margaret Nyakang'o launched a probe into the matter as evidenced through a letter to the Kenya County Government Workers Union (KCGWU) and addressed to KCGWU Secretary-General Roba Duba.
She also stated that her office will review the Nairobi County government's requisitions for withdrawal of funds for October, November and December 2021 to establish whether the diversion claims are true.
"This will help us ascertain whether there was the diversion of funds and that public money was utilised in a prudent and responsible manner in line with article 210(d) of the Constitution," said Nyakang'o on February 3, 2022.
This comes after the workers union vowed to down their tools over the failure of remittance of the deductions which include pension contributions, bank loans, Sacco loans, union dues as well as NHIF contributions.
He explained that the move by City Hall and NMS went against the October 14, 2021, tripartite meeting where parties agreed to pay the workers their delayed gross salary.
At the same time, the Ministry of Labour has implored Nairobi County Government workers not to down their tools and give room for negotiations.
Labour Ministry Chief Industrial Relations Officer Kisurulia Kuloba, in a letter dated February 1, 2022, said that they have appointed Mr Boaz Musandu to assist the workers' union in resolving the issue through consultative dialogue.