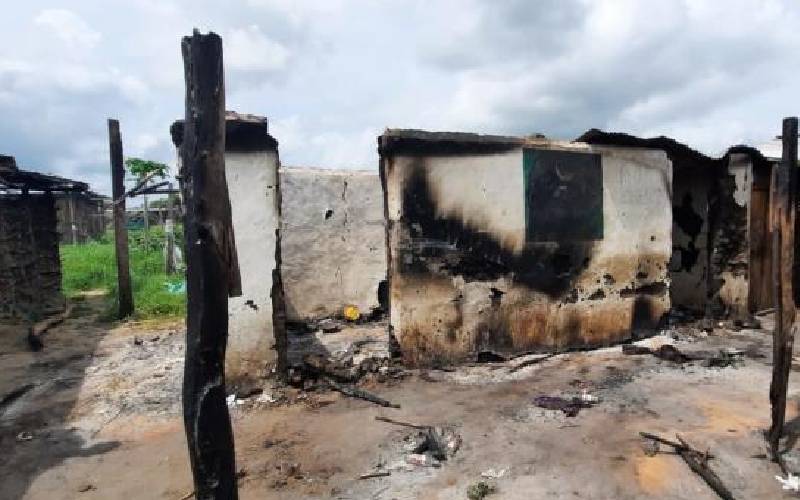 The government has ordered the immediate reopening of all schools in Lamu West sub-county after the national government deployed a multi-agency security team to restore normalcy in the area.
Coast regional commissioner Mr John Elungata said learning should resume tomorrow (Tuesday) in schools that were closed after learners fled together with their parents to neighbouring Mpeketoni and Kibaoni.
The schools that were closed down are Juhudi Primary School, Salama Primary School, Holy Angle Primary School, Majembeni Primary, and secondary school and Muhamarani Primary School all in Lamu West sub-county.
The region has witnessed a series of attacks by militants early this month who claimed 14 lives including four police officers.
Property worth millions of shillings was also destroyed after some houses were torched in Widho area.
There was tension in Juhudi, Widho, Mashagoni, Majembeni, and Kamukunji villages in Majembeni location and Bobo in Hindi location forcing some villagers to take cover in nearby schools.
Yesterday, Mr Elungata who was accompanied by Coast Regional Police Commander Mr Manase Musyoka held a security meeting at Kibaoni police station grounds in Lamu West sub-county and ordered the immediate resumption of learning.
They told the national police reserve to take guard in affected areas to ensure safety is enhanced.
Elungata urged the National Police Reservists (NPR) who have been deployed in the area to heighten security in the villages and cooperate with locals and other national security organs to gather intelligence on attack masterminds.
He also held a security baraza at Holy Primary School with the residents who were displaced from their homes during the recent attacks.