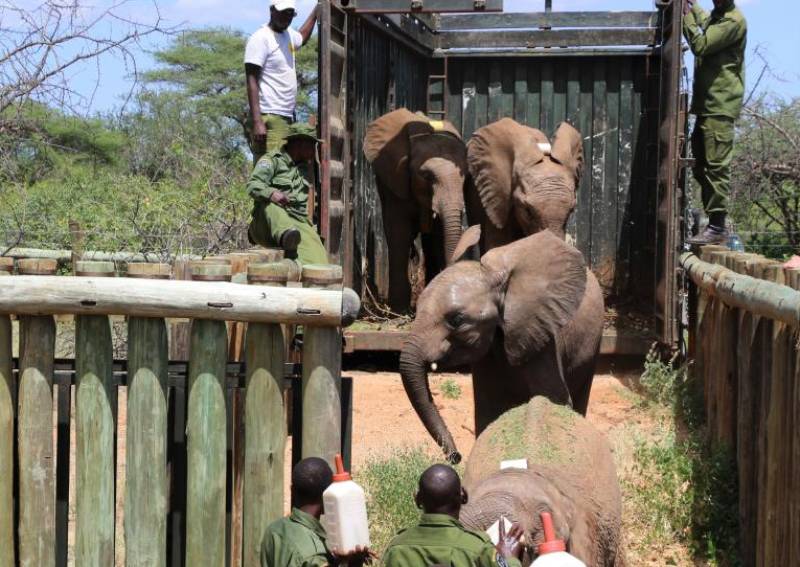 Four rescued orphaned elephant calves have been re-introduced to their natural environment after a successful weaning process by the Reteti Community Sanctuary. The calves were released into their new home at Sera Wildlife Conservancy in Laikipia County. The four - Loisaba, Baawa, Lchurai and Nadasoit - were moved to Sera after the Kenya Wildlife Service (KWS) scientists approved the sanctuary as a suitable "home" for the hand-reared calves. This is due to Sera's proximity to Reteti. Considered too was its perfect security as the sanctuary has a perimeter fence that keeps at bay large predators such as lions.
Perfect sanctuary
Lenaipa said the recent rains have provided a variety of forage as well as surface water and full waterholes for the four elephants. The calves were released in perfect health. "This brings to 10 the number of calves that have been successfully released from Reteti, and we are proud and thrilled to share this widely, being the only community-owned and managed elephant sanctuary in Kenya," he said.
Close monitoring
Lastly, Nadasoit was the youngest to arrive at the sanctuary at only three weeks old. He was found in a community well at Naunyak Community Conservancy. "She had taken a lot of water and was sick with pneumonia, but she proved to be a tough girl and found her way to good health by the time of release at three years and two months old," said Lenaipa.