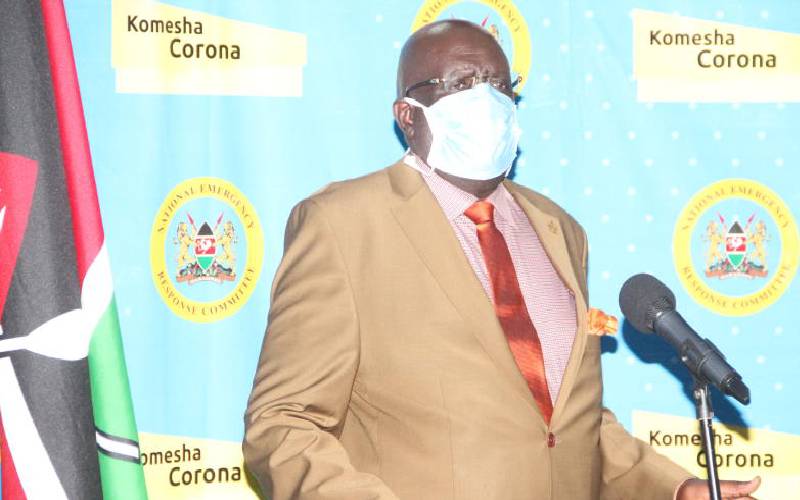 Education Cabinet Secretary George Magoha (
pictured
) picked a nine-member technical team to oversee return of normal learning. This emerged yesterday as the ministry began an audit on school vehicles nationwide in an effort to look for means of transporting students back to school. Kenya Institute for Curriculum Development (KICD) Chairperson Sarah Ruto will lead the Covid-19 Education Response Committee that will give critical advise on the reopening of all basic learning institutions, teacher training colleges and adult education institutions.
National examinations
"The Ministry of Education is preparing for post Covid-19. Major expectations from parents is how the candidates will sit their national examinations," Uhuru said. Sources in government told The Standard that the biggest headache is how learners in boarding schools would be transported to their institutions in case of partial opening.
Quarantine rules
He said all schools must be given temperature guns, which will be used during every break to monitor students in schools. And for boarding schools, Indimuli said quarantine rules must apply with teachers staying away from school compound being closely monitored. Day schools will require running water and soap for hand washing and sanitisers. Kenya National Union of Teachers (Knut) and the Kenya Union of Post Primary Education Teachers (Kuppet) have also asked Magoha to ensure safety of all learners before resumption of school. However, even with these proposals, Indimuli said partial opening must be implemented before end of June. Pressure has been mounting on Magoha to clarify on school calendar even as the ministry continues to roll out home learning for children through online, radio and television.