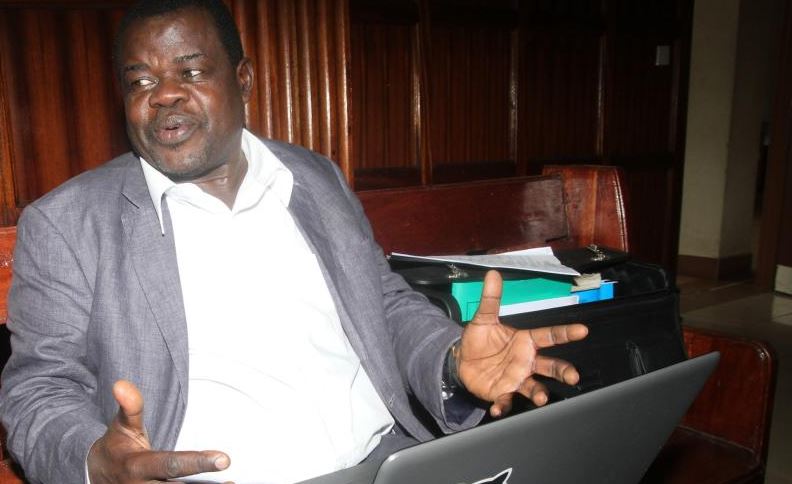 A decision by Nairobi Governor Mike Sonko to transfer some of the county functions to the National Government has been challenged in Court.
Human Rights Activist Okiya Omtatah (pictured) and Lawyer Robbin Murimi filed separate applications at the High Court Nairobi challenging the move.
They are seeking a declaration that the transfer of the functions of the Nairobi County Government is unlawful and unconstitutional and therefore, invalid.
"I am seeking a declaration that a Gazette Notice No. 1609 dated February 25, 2020 is unlawful and unconstitutional," he added.
He argues that since it is the functions of a county government that are being transferred, the transfer can only be done by the county government as defined in Article 176. Further, the national government is not just the national executive, it involves the legislature at the national level.
The activist wants the Gazette Notice dated February 25,2020 be suspended pending the hearing and determination of his petition.
Omtatah says the matter is extremely urgent as the transfer was conducted without any prior notice to the public.
He adds that the removal of the key functions leaves Nairobi County as an empty shell, and that is tantamount to dissolving the County Government without reference or adherence to Article 192 of the Constitution.
In his petition, Omtatah claims that whereas Article 187 of the Constitution allows for the transfer of functions and powers between levels of government, he is aggrieved that the public, the Cabinet, County Executive Committee, County Assembly, and the Senate were not involved in the decision as required by law.
"The transfer ought to have involved the national and county governments not just the President and his people on one hand, and the Governor and his people on the other," he added.
He says that failure to involve Parliament, The Cabinet, the County Assembly, and the County Executive Committee, means the county government cannot be said to have transferred its functions to the national government.
"Pursuant to Section 30 of the County Governments Act, 2012, a county governor does not have the power to transfer functions out of the county government," adds Omtatah.
He added that any action by the Governor without the approval of the County Executive Committee is invalid, null and void in law.
Omtatah says that it is a matter of public record that for a long time now, that the National government has had the intention to take over Nairobi City County.