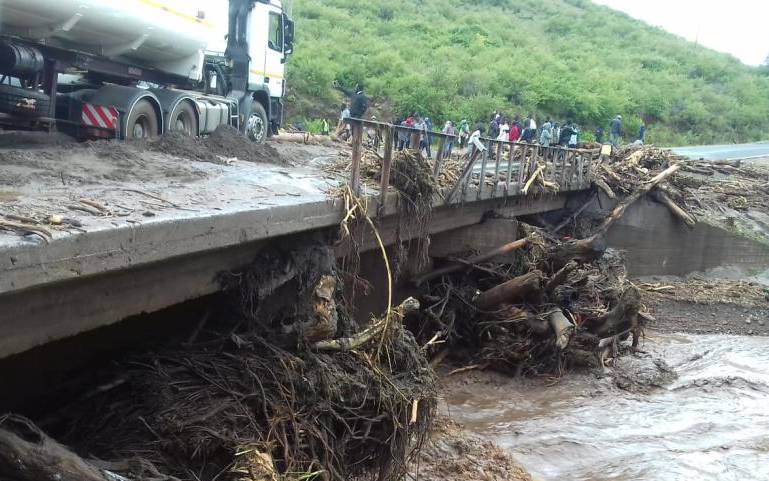 Rift Valley
Residents living in three West Pokot villages rocked by catastrophic landslides that killed more than 40 people had ignored warnings.
Residents living in three West Pokot villages rocked by catastrophic landslides that killed more than 40 people had ignored warnings to move to safer areas, county meteorological department has said. West Pokot Director of Meteorological Services Wilson Lonyang'ole said locals including those living in Nyarkulian, Parua, Sepit and Muino villages ravaged by the Friday night landslides had been asked to vacate the area in an alert issued on Tuesday last week. Mr Lonyang'ole said a section of residents moved to higher grounds of Pokot South Constituency following the weatherman's advisory. "We gave our advisory, asking people to keep off the highland areas until when the rains subside. Some of them heeded the advice but others unfortunately ignored," Lonyang'ole said.
SEE ALSO: Wetlands are our frontline defence against floods
The met official said at least 20mm of rains per day will persist in West Pokot until early next week and warned locals against living in areas prone to landslide. He said the weatherman used local radio stations and authorities to sensitise locals daily since Tuesday. "We send our advisories and warning to local county and national government officials through emails. It is just unfortunate that it has led to this desperate situation," he said. Mr Lonyang'ole further warned that major rivers in the county including Muruny and Weiwei as well seasonal rivers are likely to burst their banks and cause flooding in the lower areas of the county. "More rains are anticipated until Monday next week and we still want people to stay away from hilly areas. Those in the lowlands should expect flash floods," he added.
SEE ALSO: 40 families homeless after another landslide
According to Lonyang'ole, the torrential rains in West Pokot will start subsiding from December 2. West Pokot County Director of Disaster Response Joseph Masharipu said the warning was issued but a majority of locals were not informed due to the areas' inaccessibility. "The affected area is remote and many residents have no access to mobile phones and media," Masharipu said. Similar warnings were also issued in neighboring Elgeyo Marakwet County, which has experienced landslides in recent years. County Director of Meteorological Department Simon Cheptot said the rains caused mudslides that have paralysed transport in the landslide-prone Kerio escarpments.
SEE ALSO: Three killed, over 1,000 acres of maize destroyed by floods
Mr Cheptot said rockfalls have been reported along the busy Iten-Kabarnet road, warning that the heavy rains will continue pounding Elgeyo Marakwet for the next one week. "Most areas in Elgeyo Marakwet are prone to landslides and we have informed residents that intensity of the rains will increase before subsiding from Wednesday next week," said Mr Cheptot. He also warned of thunderstorms and lightning in several areas of the county.