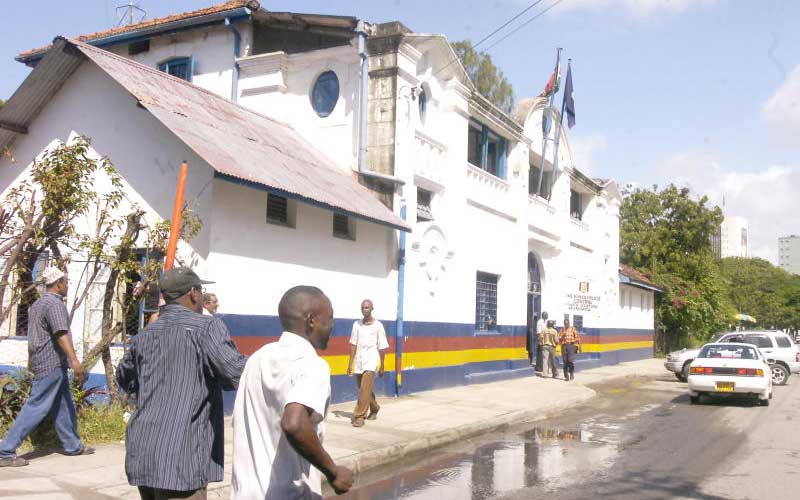 Anti-corruption detectives on Saturday arrested a senior police officer in Mombasa for allegedly receiving a Sh20,000 bribe from a drug trafficking suspect. But after being interrogated at the Ethics and Anti-Corruption Commission (EACC) regional offices for several hours, the officer was released on a police bond. Reports further indicate that the officer had previously been arrested over similar allegations in February before he was freed without any charges filed. A police report obtained by
The Standard
from Central Police Station, where the suspect was booked under Occurrence Book No. 77 of 16/11/19 and briefly held, states that detectives arrested the policeman as he solicited bribes from a suspected drug baron in Soko Mjinga.
SEE ALSO: Kenya's coveted corner offices where careers end in tears
"Today, 16/11/19 at around 1600hrs, a team of EACC officers acting on a tip-off from a member of public arrested one (name withheld) at Mtongwe. He is currently facing charges of receiving a bribe," the report reads.
Cash bail
Witnesses told
The Standard
that the officer was driving his official car when he was arrested, handcuffed and bundled inside an EACC vehicle that had been trailing him. Contacted for comment, County Police Commander Augustine Nthumbi referred journalists to Urban police boss Eliud Monari. "I have spoken to the Urban OCPD and he is headed to Central Police Station where he will issue a statement," Mr Nthumbi said.
SEE ALSO: Senators invite EACC to probe Ngilu over procurement
But Mr Monari declined to comment on the matter, saying he was instructed by the EACC officials not to do so because investigations were ongoing.
The Standard
established that the officer, who was released on a Sh50,000 cash bail, might be charged in court this morning. The arrest comes barely four months after another officer was nabbed over drug trafficking.