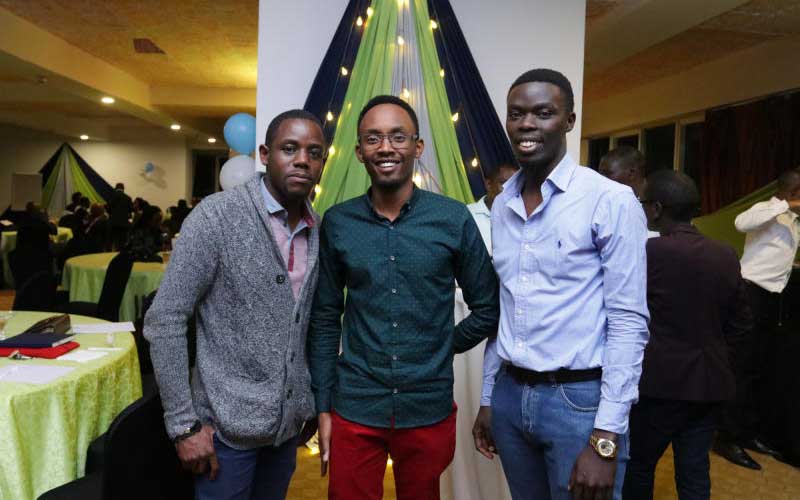 From laboratories and lecture rooms at the University of Nairobi, a close friendship was brewed out of a common interest in Nanochemistry between Peter Gachanja, Dennis Wachira and Melvin Kizito. But something bigger was also born. On October 11, the three Chemistry graduates emerged winners in the African edition of the Climate LaunchPad (CLP) competitions for coming up with an innovation that turns used diapers and sanitary pads into cooking fuel. Leafy Ke, as the group calls its startup, beat 29 other finalists from across Africa in the award ceremony at the Kenya School of Monetary Studies and walked home with $2,000 (Sh200,00) in cash prize. In second place was Sabon Sake, an agribusiness enterprise from Ghana, while an affordable sanitation solution -- Susamati -- from Mozambique was third.
SEE ALSO: UON holds virtual installation ceremony for Prof Kiama
Next month, the three clean-tech enterprises will represent Africa in the Global Grand Finals in Amsterdam, Netherlands. "I had an idea of recycling waste. It kept evolving. We did research together in campus," says Wachira, the originator of the idea and Chief Executive Officer of Leafy Ke. "As the founder, I was looking for the best people to work with so I discussed the idea with Kizito and Gachanja. We refined it and did the first application at the Kenya Climate Innovation Centre (KCIC)." After the discussion, Gachanja and Kizito joined Leafy as co-founders, both taking on the roles of Chief Operating Officer and Chief Research and Development Officer, respectively. But the idea to create fuel out of diapers was propelled largely by a common diaper menace that affected all the three. As Wachira and his co-founders narrate, they had young nephews and nieces who used diapers.