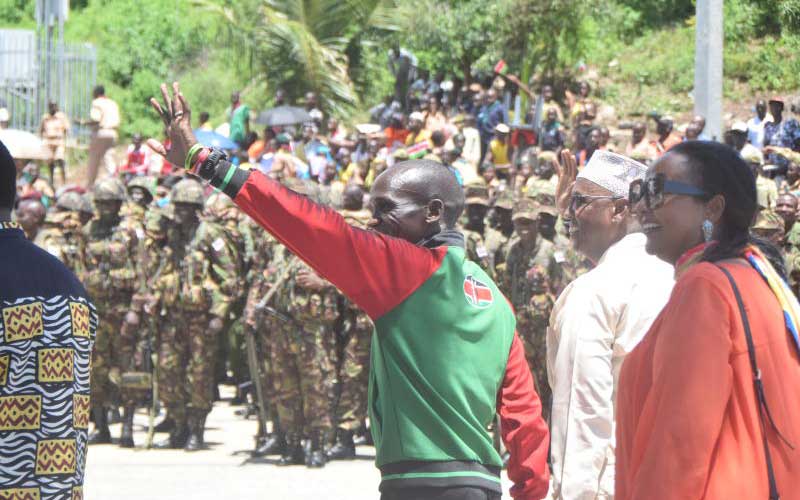 Marathon world record holder Eliud Kipchoge and an elderly woman who volunteered to cook for political prisoners during the struggle for independence were among 180 personalities honoured for their actions yesterday. President Uhuru Kenyatta bestowed Kipchoge with the Elder of the Order of the Golden Heart of Kenya (EGH), days after the 34-year-old became the first man to run a marathon in under two hours. The star athlete's award during the 10th Mashujaa Day celebrations in Mombasa placed him in a distinguished category of Kenyans. In his address to the country, Uhuru urged Kenyans to emulate the world marathon record holder.
Vitimbi
, and Joseph Katana Ngala for his contribution to the music industry. Mama Kayai, together the late Ojwang Hatari and a host of other comedians, kept Kenyans glued to their television sets with rib-cracking jokes that spanned generations. Mr Ngala is the undisputed king of bango music, with timeless songs like
Nione Raha
and
Simba
.
Living treasure
Zena Hassan Mwachia was recognised as a living treasure. The sports heroes honoured included legendary goalkeeper Mahmoud Abbas, former Harambee Stars coach Mohammed Kheri, cricketer Martin Suji, swimmer Jason Dunford, and former world javelin champion Julius Yego. Volleyball star Mercy Moim, boxer Rayton Okwiri, legendary female golfer Rose Naliaka and Rose Tata-Muya, the first Kenyan woman to compete in the world championships, were recognised.