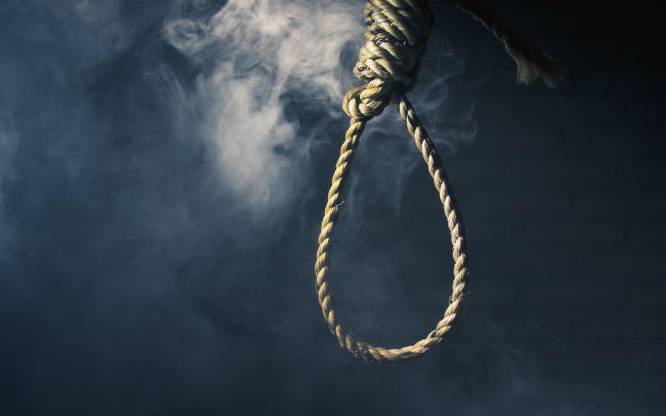 Coast
A 14-year-old boy has been found hanging on the roof of his parent's house in Likoni,Mombasa after he was accused of stealing Sh400.
A 14-year-old boy has been found hanging on the roof of his parent's house in Likoni, Mombasa, after he was accused of stealing Sh400. Ali Mgeni Mlei was discovered by his mother Tumaini Nzikali hanging with a bedsheet when she walked into the house after work at around 7:30 pm on Saturday. Distraught members claim a local food vendor had accosted the deceased hours earlier accusing the deceased of stealing the money from her house. She allegedly, threatened grave consequences if the money was not returned. But after reports emerged that the boy had died the woman fled her house fearing reprisals. The two families have been friends, living as good neighbours for five years.
SEE ALSO: Man narrates his ordeal after police found him with a stolen laptop
The vendor who lives alone often sends the deceased to her house and for errands in the neighbourhood. The Standard tried in vain to reach the vendor who hails from Lungalunga in Kwale county as her phone was switched off. Following the discovery of the corpse, animosity erupted between the vendor and the deceased's mother. Tumaini locked her in her house and went to call police but she was freed by an unnamed man before police arrived. The deceased was a pupil at Puma Primary School and apparently this was not the first time this woman was accusing him of theft. The woman had accused her of stealing Sh600 from her in the past, according to Tumaini a mother of four. She said following the allegations of the last theft the woman kept changing the sum of the alleged stolen money from Sh400 to Sh 800.
SEE ALSO: Grieving mum admits son was a thief
"When I arrived home at around 7 pm my other young children told me Ali was hanging in the roof and when I got in I thought my son was standing on the two 20 litre jericans of water, I could not comprehend what I was seeing,'' said the tearful Ms Tumaini. Her eight-year-old third-born daughter who witnessed the boy hanging told her mother to cut the bed sheet and Ali could be alright without knowing he was already dead. The deceased's father Mwadzuiya Kombo Ndune was inconsolable and could not utter a word for long. After collecting himself together he blamed the missing woman for this death. "The woman should be held accountable for the death of my son. I am pleading with the police and the government to arrest her for justice to prevail," he said. Likoni police chief Benjamin Rotich confirmed the apparent suicide but added that only investigations will determine manner and cause of death.