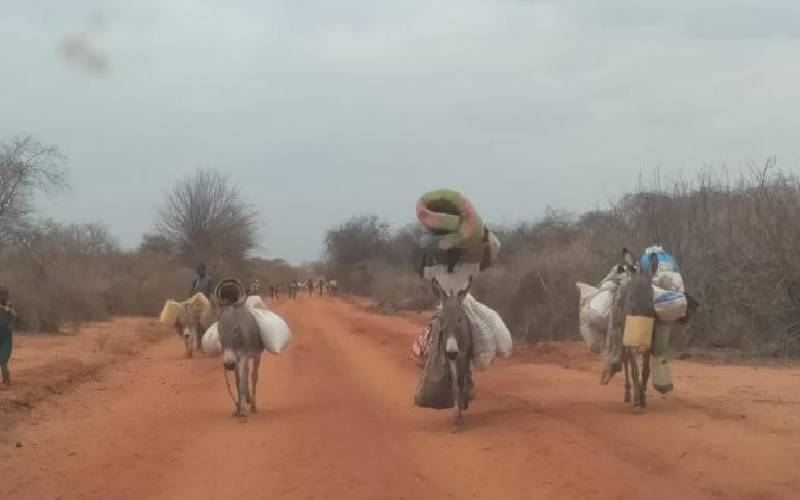 Banditry has reared its ugly head in Kitui County again. Hundreds of people are fleeing their homes along Kitui-Tana River border following the macabre killing of a man and injuring of several others by herdsmen from the latter county. The exodus of frightened residents reportedly started after the herders shot a shopkeeper, dragged his body outside his shop and chopped off his head at Ingo village. Barbarity of such magnitude should never be tolerated anywhere within our borders. That's why the Government should urgently dispatch a contigent of police officers to deal with the armed herders.
They should not be allowed to kill and maim and displace farmers just because they have undue advantage, mostly in the form of illegally acquired guns. Police should swing into action and arrest those who have shed innocent blood and ensure they end up where they belong—in jail.
SEE ALSO: Kalonzo cause of my woes, says Ngilu
In addition, all those grazing on private land should equally be rounded up and taken to court. The fact that drought is ravanging Tana River, putting the herders' livestock in danger of imminent death shouldn't be a licence to kill. Every Kenyan must respect other people and their property. Sadly, although clashes between Kitui farmers and the invading herders occur almost annually, the Government is yet to come up with a lasting solution to the problem. One way of tackling the menace would be to set up a stand-by force along the troubled border. The best solution, however, would be to recognise that the conflict between the two arid counties is usually triggered by recurrent drought and consequently come up with appropriate drought mitigation strategies. To this end, Tana River County administration can borrow a leaf from Baringo which now believes it has found a permanent solution to banditry. With the help of an NGO, the county has planted grass on hundreds of acres. The grass will be harvested and shared out among herders when drought strikes. In the face of unfolding climate change, it is such creative ideas that will save the world. Meanwhile, however, the Government must stamp its authority by doing what is expected of it; showing the marauding herders that this country is governed by the rule of law, and that law does not mean the law of the jungle.